Skopje, the vibrant capital city of Macedonia, offers a myriad of outdoor exercise opportunities for fitness enthusiasts like yourself.
With a perfect blend of nature and city life, Skopje is quickly becoming a go-to destination for those who enjoy keeping active while exploring breathtaking landscapes.
Alongside its rich cultural and historical roots, Skopje has plenty of outdoor spots to break a sweat or find serenity in natural surroundings.
Whether you prefer jogging along river banks, cycling through lush green pathways, or practicing yoga in a serene park, Skopje has got your back.
In the following paragraphs, you'll discover some of the best places in the city to indulge in your favorite outdoor activities and make the most of Skopje's lively environment.
So, put on your workout gears, and let's explore what the city has to offer!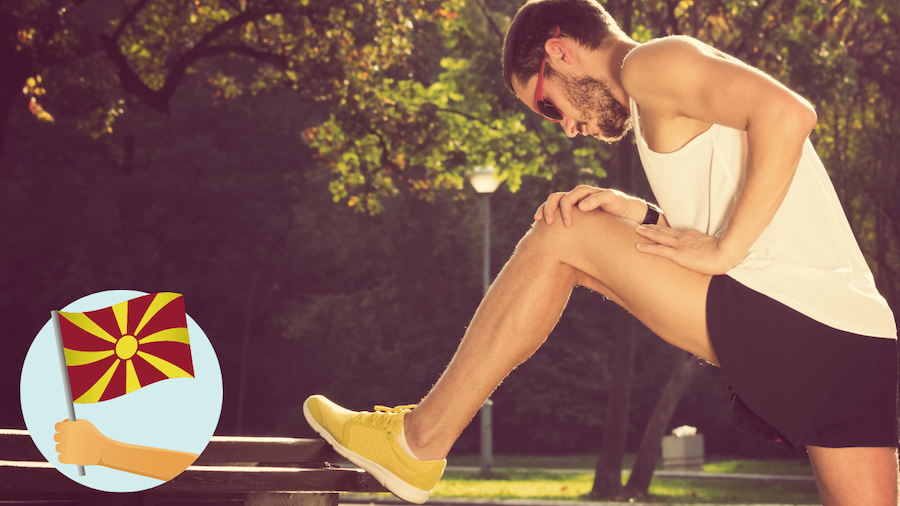 Matka Canyon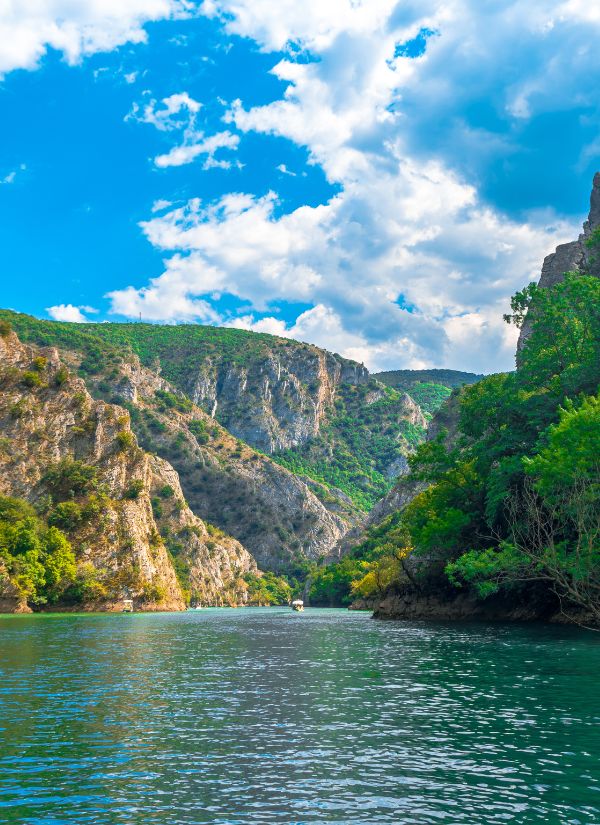 Matka Canyon is a breathtaking destination for outdoor exercise, and it's just a short drive from Skopje.
As you hike or bike along the winding trails, you'll be surrounded by lush greenery, steep rocky cliffs, and stunning views of the Treska River.
The canyon's trails offer a variety of difficulty levels, so you can choose one that suits your fitness level.
For an easy hike or jog, stick to the lower trails that follow the river.
If you're up for a challenge, venture onto the steeper inclines that lead you up to some captivating vantage points.
To add variety to your outdoor workout, consider renting a kayak or canoe at the nearby Matka Lake.
Paddling your way across the clear waters will give your upper body a fantastic workout while you enjoy the picturesque surroundings.
Here are a few exercise options at Matka Canyon:
Hiking
Biking
Kayaking
Canoeing
Remember to pack enough water, sunscreen, and snacks for your day at Matka Canyon.
Don't forget to bring your camera, as the beautiful landscapes are just begging to be captured.
So, lace up your exercise shoes, grab your gear, and head over to Matka Canyon for a day filled with energizing outdoor activities.
City Park (Gradski Park)
City Park, or Gradski Park, is a spacious green oasis in the heart of Skopje.
As you stroll through its well-maintained pathways, you'll find a wide variety of spots for working out and enjoying the outdoors.
One of the park's main attractions is the large, open grass area perfect for group activities like frisbee, soccer, or even a casual game of catch.
Don't miss the chance to break a sweat while soaking in the sunshine and fresh air.
The park also features several outdoor fitness stations scattered throughout the space.
You can take advantage of the pull-up bars, parallel bars, and other equipment to work on your strength training.
For a more relaxing activity, you can enjoy some peaceful yoga or stretching on one of the many shaded benches.
Just roll out your mat or towel, find a comfortable spot, and let the serenity of the park work its magic on your muscles and mind.
And if you're a fan of running or brisk walking, the park's winding paths will keep you entertained and engaged.
Whether you're up for a short jog or a longer distance, the tree-lined routes offer beautiful scenery to keep your motivation high.
City Park is the ultimate go-to destination in Skopje for outdoor exercise, so grab your gear, lace up your sneakers, and set out to enjoy a fantastic workout!
Vodno Mountain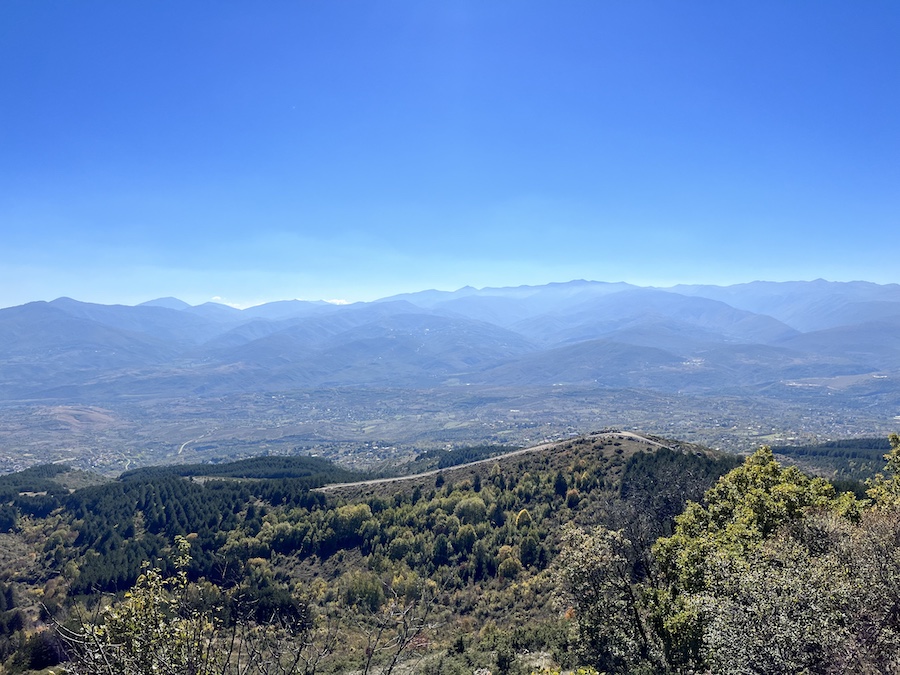 Vodno Mountain is a great spot for outdoor activities, and it's conveniently located just outside of Skopje.
Whether you're a fitness enthusiast or just looking for a scenic spot to exercise, Vodno has something for you.
For those who love hiking or running, the mountain offers a variety of trails to suit your level of fitness. Some of the well-maintained paths include:
The Cross Trail: this 4.3-kilometer route takes you from the base of the mountain to the Millennium Cross, a popular landmark offering breathtaking views of Skopje.
The Matka Canyon Trail: a more challenging 10.6-kilometer route that leads you to the stunning Matka Canyon (mentioned above), a must-see natural attraction in the area.
Apart from hiking and running, you can also enjoy a leisurely bike ride through Vodno Mountain's scenic routes.
While some hills can be challenging, the views are well worth the effort. Just make sure to have a reliable bike and the necessary safety equipment.
In summary, Vodno Mountain is an outdoor workout haven for those looking to break a sweat while soaking in Skopje's gorgeous natural surroundings. With trails, biking routes, and group classes to choose from, you won't run out of options to stay active and healthy.
Skopska Crna Gora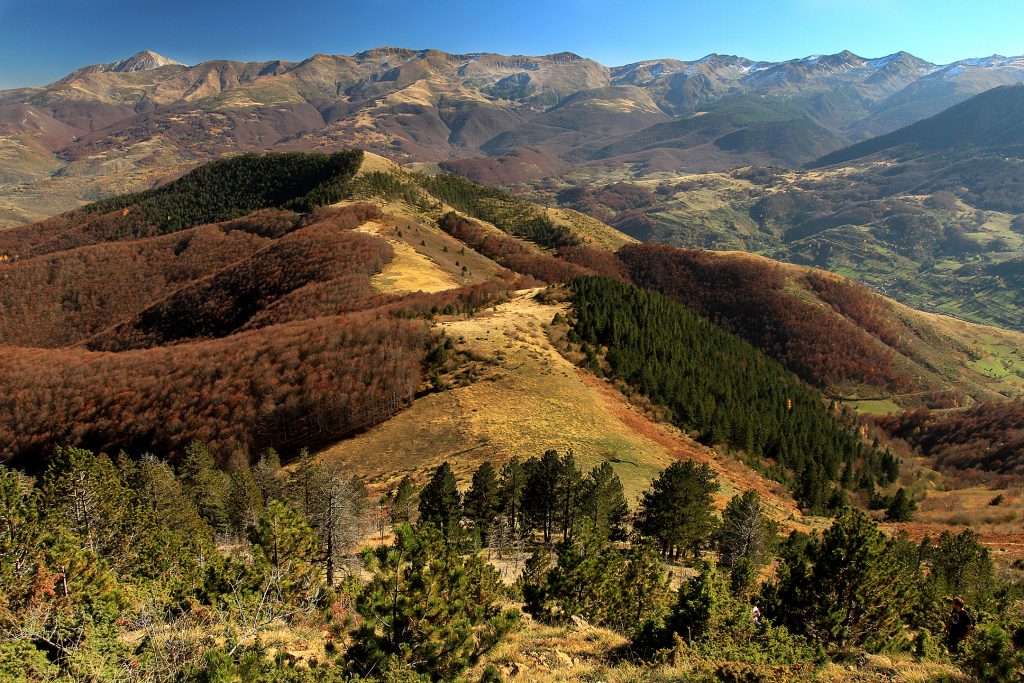 When you're looking for a great place to exercise outdoors in Skopje, Skopska Crna Gora should definitely be on your list.
This picturesque mountain range offers a variety of outdoor activities that cater to different fitness levels.
First, you can explore the hiking trails and enjoy the stunning views of the city.
These trails vary in difficulty, so you can find the perfect route for your skill level.
As you hike, you'll come across beautiful natural scenery, making it hard to believe you're just minutes away from the city.
Another great option in Skopska Crna Gora is mountain biking.
With numerous trails to choose from, you can challenge yourself while enjoying the exhilarating ride through the forest.
Mountain biking on these trails lets you take in the landscape in ways that you wouldn't be able to while hiking.
If a more leisurely workout suits your preferences, try out some of the open meadows in the area.
They provide excellent spots for yoga, stretching, or even a picnic with your workout buddies.
When you want a break from high-intensity activities, these open spaces are perfect for tranquil relaxation.
Lastly, don't miss out on experiencing the cultural aspects of Skopska Crna Gora.
Many ancient monasteries and churches nestled in the mountains are waiting to be explored and provide a unique way to catch your breath.
So, grab your workout gear and head out to Skopska Crna Gora.
Whether you're a hiking enthusiast, a mountain biker, or just someone who needs a peaceful space to exercise, this area has something to offer you in the great outdoors of Skopje.
Vardar Riverbank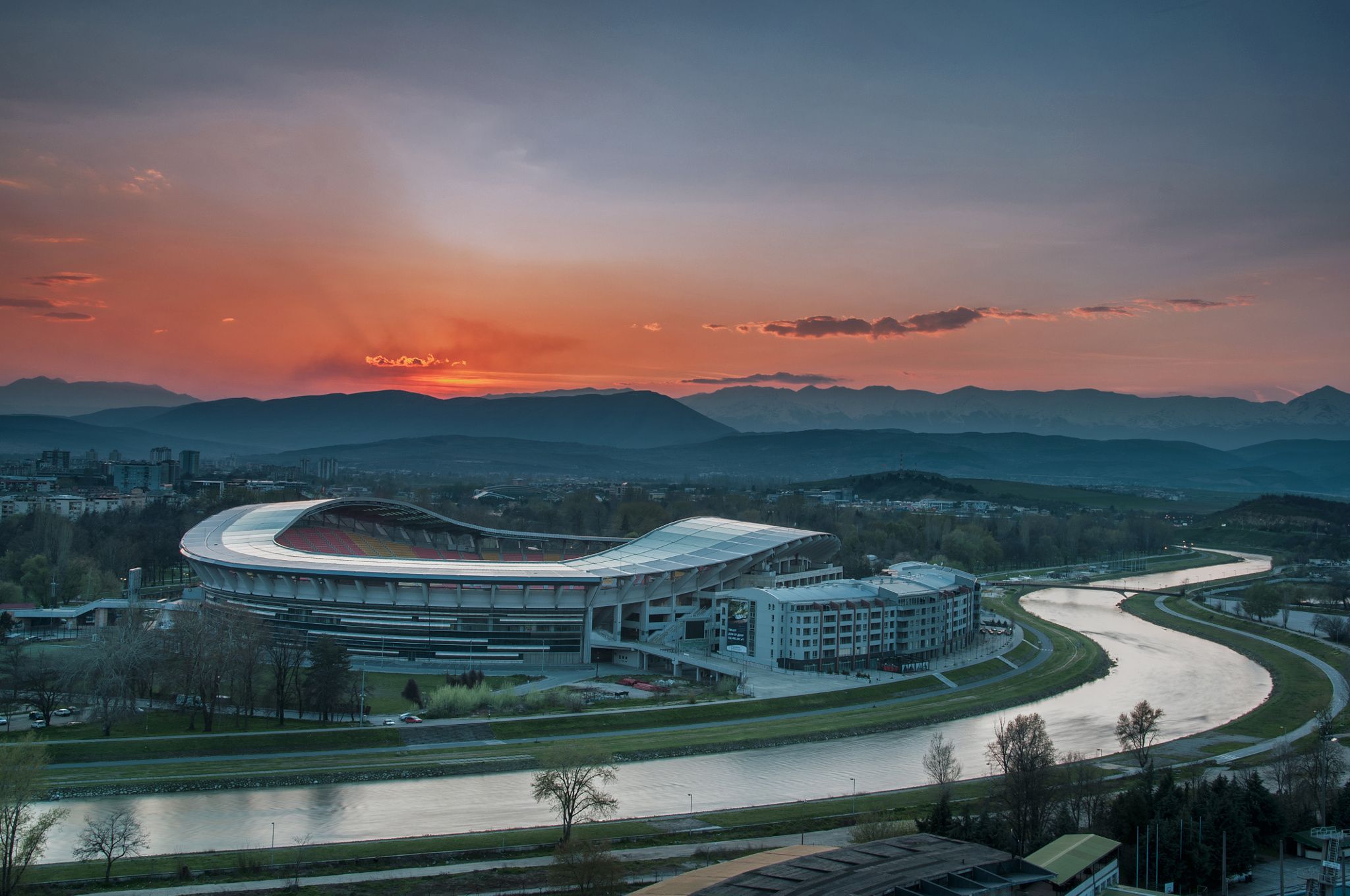 If you're looking for a great place to exercise outdoors in Skopje, the Vardar Riverbank should definitely be on your list.
This picturesque spot offers a variety of options for all fitness enthusiasts.
Jogging and walking along the riverbank is not only a healthy choice but also a chance to enjoy the beautiful scenery.
The paved pathways are wide and well-maintained, ensuring a smooth experience for your workout.
Plus, you'll be sharing the space with other like-minded individuals, which helps to create a motivating and supportive atmosphere.
For cycling enthusiasts, the Vardar Riverbank features dedicated bike lanes, making it safe and enjoyable for both casual riders and those wanting a more intense workout.
If you prefer to work on your strength and flexibility, the riverbank is also home to a number of outdoor gyms and exercise stations.
These free-to-use spots have various types of equipment, allowing you to customize your own workout routine.
Don't forget to take breaks and stretch out on the lush grassy areas nearby.
To wrap up your outdoor workout session, treat yourself to some relaxation and meditation by the riverside.
The soothing sound of flowing water combined with the green surroundings is the perfect environment for calming your mind and recharging after your exercise.
Just don't swim in Vardar, and here's why.
---
In Skopje, you have plenty of fantastic options for exercising outdoors. From scenic parks to stunning lakeside locations, you can enjoy a casual workout or a more intense session in the fresh air.
Remember to explore Vodno Mountain for some challenging hikes and unparalleled views of the city.
For a more relaxed option, the City Park is the perfect spot for a leisurely walk, picnic, or even a game of basketball with friends.
And don't pass up the opportunity to jog or bike along the Vardar River, where you can take in the sights of downtown Skopje while getting your heart rate up.
Another excellent option for fitness enthusiasts is Matka Lake, offering not only picturesque views but also exciting activities like kayaking and rock climbing.
By taking advantage of these outdoor exercise locations in Skopje, you're sure to stay fit, healthy, and motivated. Happy exercising!
---
---
Frequently Asked Questions
What are some good outdoor exercise spots in Skopje?
Skopje has many great outdoor exercise spots to choose from. Some of the top options include City Park, which has a variety of walking paths and outdoor fitness equipment, and Mount Vodno, which offers scenic hiking trails and stunning views of the city.
Where can I find scenic jogging trails in Skopje?
If you're looking for scenic jogging trails in Skopje, there are several great options to choose from. The Matka Canyon is a popular destination for hikers, climbers, and runners, with its beautiful natural scenery and challenging terrain. You can also try the trails around Lake Matka or the paths along the Vardar River for a picturesque jogging experience.
Are there any outdoor fitness classes in Skopje?
Yes, there are several outdoor fitness classes available in Skopje. Many gyms and fitness centers offer outdoor classes during the warmer months, including yoga, Pilates, and boot camp-style workouts. The best place to find these would be on Facebook by looking up outdoor fitness events.
Which outdoor activities can I do for exercise in Skopje?
Skopje offers many outdoor activities for exercise, including hiking, running, cycling, and swimming. You can also try kayaking or paddleboarding on Lake Matka or take a scenic walk through the city's historic Old Bazaar.
What are the top outdoor workout spots in Skopje?
The top outdoor workout spots in Skopje include Mount Vodno, City Park, Matka Canyon, and the Vardar River paths. You can also try the Boris Trajkovski Sports Center, the Skopje Zoo, or the Gazi Baba Park for more exercise opportunities.