Is Skopje a good city for digital nomads? That's a question that many people are asking lately. And the answer is…it depends.
Skopje has its pros and cons, just like any other city. In this article, we'll take a closer look at both the good and the bad of living in Skopje as a digital nomad.
So, whether you're thinking about making the move or you're just curious about what it's like, keep reading!
Is Skopje a Good Place For Digital Nomads? Yes, or No?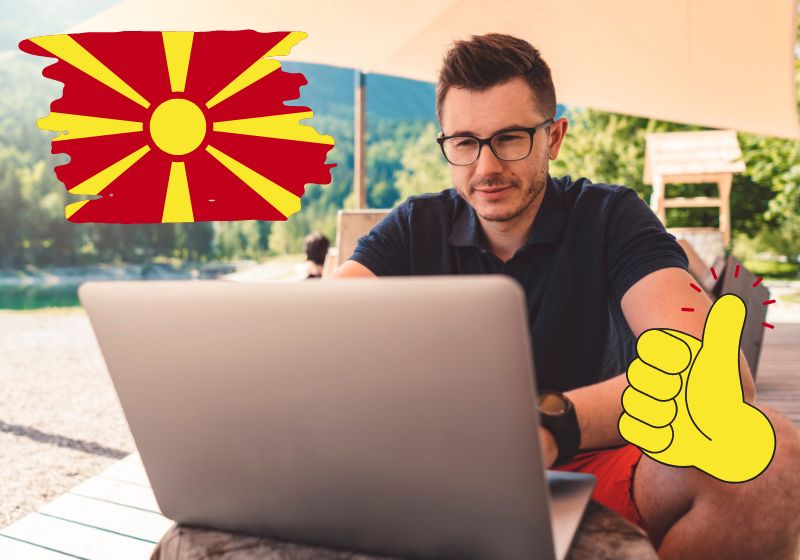 As somewhat of a digital nomad myself (I have a few online businesses), from my experience visiting and living in Skopje, I would say that it is a great city for digital nomads.
It may not be the first city that comes to mind when you think of "digital nomad hotspots", but it definitely has a lot to offer, as you'll soon learn.
To give you an idea of what I mean, here are some of the things that I think make Skopje a great city for digital nomads
The Benefits of Being a Digital Nomad in Skopje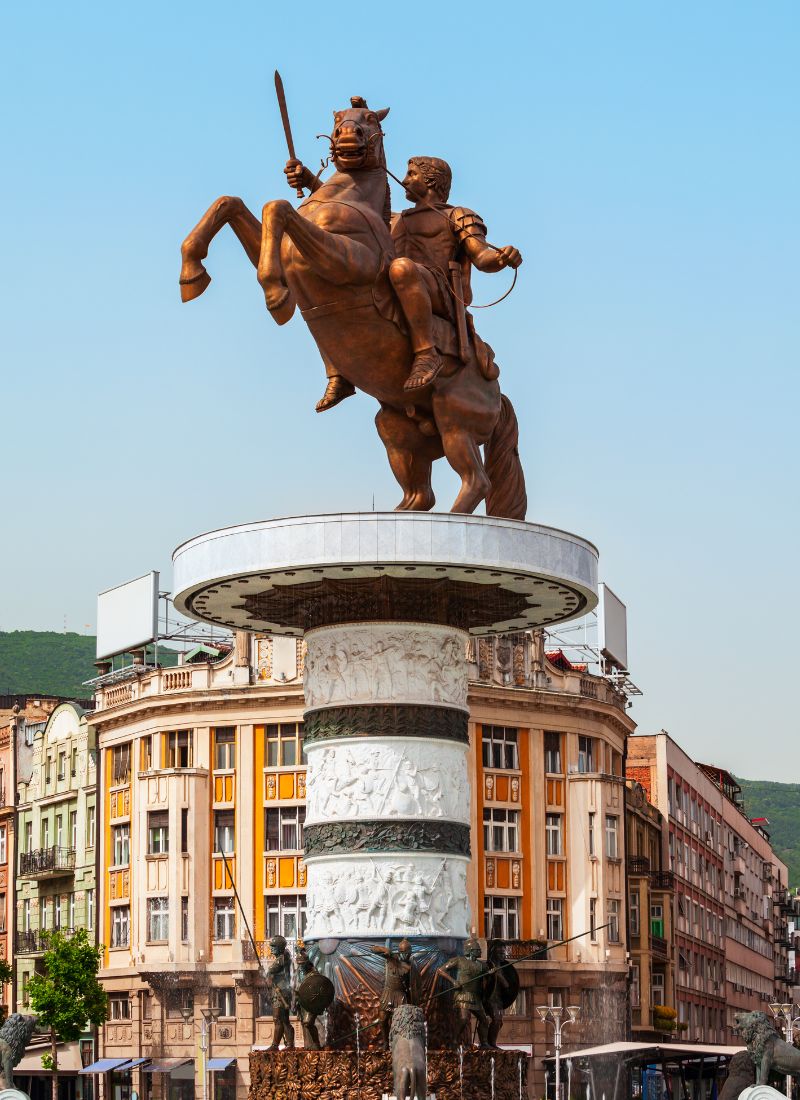 The cost of living is incredibly low.
You can get by on very little money here, which is great if you're trying to save up or live on a tight budget.
The city is small and easy to navigate.
There's no need for a car, and you can walk or take public transportation everywhere. This makes getting around stress-free and convenient. Skopje is a very walkable city .
The people are friendly and welcoming.
I've found the Macedonians to be some of the nicest, most hospitable people I've ever met. They're always willing to help out a foreigner, and they're very friendly and welcoming
The food is delicious.
If you love good food, you'll be in heaven in Skopje. There are so many delicious Macedonian dishes to try, and the city has a great selection of restaurants, cafes, and bars.
There's a growing community of digital nomads in Skopje.
If you're looking for others to connect with who are also working online, you'll have no trouble finding them here.
You can find many (digital) nomads working at the local cafes, coworking spaces, and even a dedicated Facebook Group.
The city has a lot to offer in terms of culture and history.
Skopje is a city rich in culture and history, and there's always something new to explore. You can see ancient Roman ruins, Ottoman mosques, and Macedonian Orthodox churches all on the same day.
It's an "up & coming" European city
I predict Skopje will soon become a popular destination for digital nomads and travelers alike.
It's still relatively unknown, which means it's not as crowded or touristy as some of the other European cities; however, it has all the same charm. And, in my opinion, it's only a matter of time before it blows up.
It's in the heart of Europe
Skopje is located in the heart of Europe, making it a convenient location to travel to other countries. Whether you want to take a weekend trip or explore for longer, there are plenty of options nearby.
Great for dating (if you're looking)
If you're single and looking to date, Skopje is a great city for meeting new people.
The nightlife is vibrant, and there are many bars and clubs to choose from. The dating scene here is very active here, and you're sure to meet someone special if you're open to it.
Those are just some of the reasons why I think Skopje is a great city for digital nomads, but of course, like any city, there are also some downsides. Let's take a look at those now…
The Downside of Living in Skopje (as a Digital Nomad):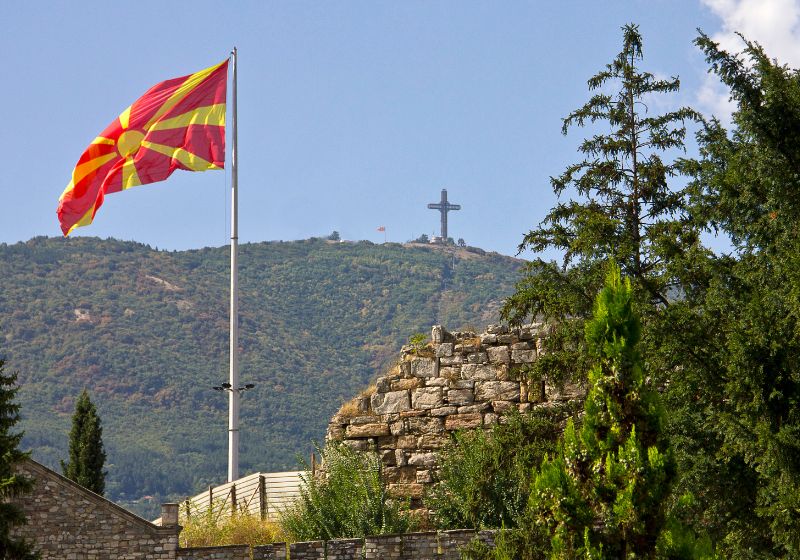 The weather can be tough to deal with in the winter.
Skopje can get very cold in the winter, and it's not uncommon for temperatures to drop below freezing.
If you're not used to dealing with cold weather, this can be tough to adjust to. Make sure you have a good coat (or two) and some warm clothes before making the move here.
It's a super-traditional orthodox Christian country
I don't see this as a con myself (in fact, it's one of the reasons why I love Skopje), but you should want to know Skopje (and North Macedonians in general) are not as liberal as western countries.
Although I have never witnessed any racism or abuse (and I have many friends in Skopje who are openly gay), you may find some of the attitudes and behaviors towards people of color and LGBT+ people not to be as friendly as to be expected in Western countries.
You can see more about this on NomadList's Skopje page.
There may be some political instability from time to time.
North Macedonia is a relatively new country (it only became independent in 1991), and as such, there can be some political instability from time to time. This usually manifests itself in the form of protests or riots, which are usually peaceful but can sometimes turn violent.
If you're planning on living in Skopje long-term, it's important to keep up with the news and current events (this is a great website for daily updates) so you know what's going on and how it might affect you.
It's not in the EU (yet)
Since North Macedonia is not in the EU yet, this may affect your ability to work here long-term.
I'm not an expert on this topic, but from what I've been told, if you're a citizen of an EU country, you can stay and work in North Macedonia for up to 90 days without a visa. After that, you'll need to apply for a work permit.
If you're not an EU citizen, the process is a bit more complicated, so you'll need to check with your embassy to see what the requirements are.
---
---
10 Fun Facts About Skopje For Digital Nomads
So there you have it! Those are just some of the reasons why I think Skopje is a great city for digital nomads.
If you're thinking about making the move here, I hope this article has helped you make your decision. And, if you're already living in Skopje, I hope you enjoy it as much as I do!
Here are a few fun facts about Skopje you may want to know:
The currency is MKD (Macedonian Denar), and the exchange rate is about 60 MKD to $US
There are two main airports: Skopje Alexander the Great Airport (SKP) and Ohrid St. Paul the Apostle Airport (OHD).
The population of Skopje is around 550,000 people.
Skopje was founded in the seventh century BC by the ancient Macedonians.
The official language is Macedonian, but English is also widely spoken.
In 1963, a major earthquake destroyed much of the city, killing over 1000 people and leaving half of the population homeless.
Skopje is one of the oldest cities in Europe, with evidence of human habitation dating back to at least 4000 BC.
The city has two rivers running through it – the Vardar and the Lepenec – and is surrounded by mountains.
And finally, Skopje is also the birthplace of Mother Teresa!