If you're looking to make friends and meet locals in Skopje, you're in luck.
This article will discuss some of the best ways and spots for meeting people in Skopje.
Whether you're interested in bars, clubs, or cultural activities, we have you covered!
So read on for information on how to make the most of your time in Skopje.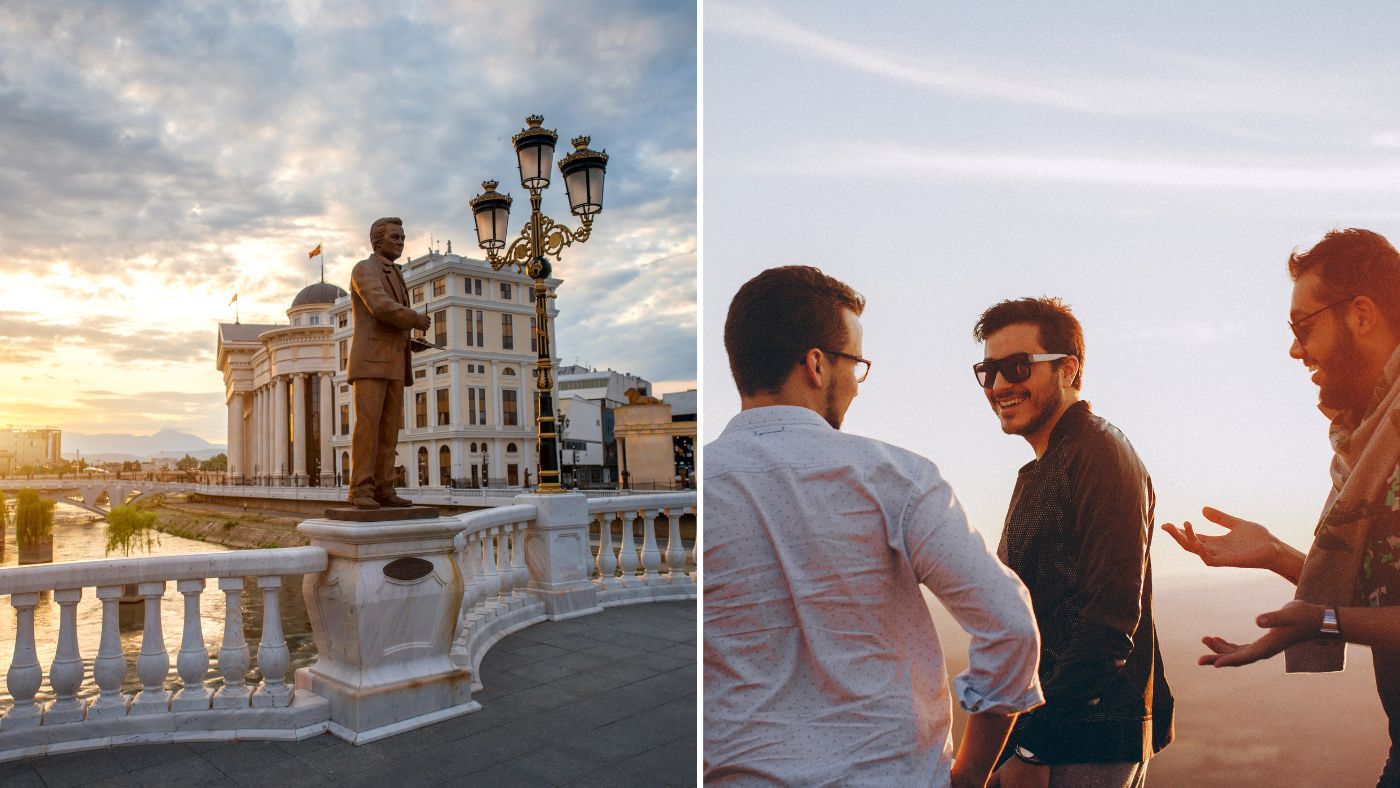 Bars, Nightclubs & Kafanas…
One great place to meet people in Skopje is at one of the city's many bars.
Some popular options include Van Gogh Bar, Nano Bar, Izlet, Café Kotur, and Club Marakana, a summer club known for its lively atmosphere and thrilling live music performances.
On the other hand, if you're looking for a more relaxed and laid-back atmosphere, there are also a number of cafés and restaurants along the promenade that provide great opportunities for meeting new people.
Kafanas are another great option for meeting locals in Skopje. Kafanas are traditional Macedonian taverns that offer live music and a lively atmosphere, especially on weekends.
They are a great place to socialize and have a good time.
And the best thing about kafanas is that they are usually very affordable, so you can have a great time without spending too much money.
Some of the best kafanas in Skopje include Moja Kukja, Old House, and Merak, which is located at the entrance of the city and, although a little further away from the center, still definitely worth checking out.
Festivals
If bars and clubs aren't your scenes, there are plenty of other ways to meet locals in Skopje. One popular option is attending one of the city's many festivals and public occasions.
Skopje is home to a number of festivals throughout the year, celebrating everything from music and art to food and wine.
Attendees can enjoy live entertainment, sample local cuisine, and explore the wares of local vendors. These events are a great way to mingle with locals and get a taste of Skopje's culture.
The City's Cultural Events
Another great way to meet locals in Skopje is by attending some of the city's cultural events.
Skopje is home to a number of museums, galleries, and theaters, so there is always something going on.
Attend a play at the National Theater, explore the Museum of Contemporary Art exhibits, check out the city's book fair, which occurs annually during spring, or catch a film at the Skopje Film Festival.
These are just some of the many great events you can attend to meet new people in Skopje.
Check What Events Are Happening on Meetup.com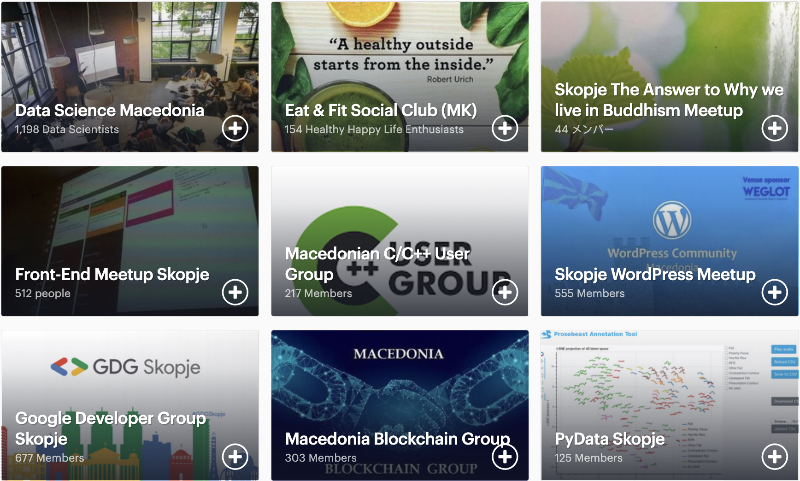 If you're looking for a more structured way to meet people in Skopje, we recommend checking out what events are happening on Meetup.com.
This website is an excellent resource for finding groups and events that align with your interests.
You can search for groups by keyword or location and then attend an event to meet like-minded people in Skopje.
Volunteering
Another excellent option for meeting locals in Skopje is through volunteering. There are a number of organizations in Skopje that offer volunteer opportunities.
By giving back to the community, you can meet like-minded individuals and make a difference in the lives of those around you.
Not to mention, volunteering is a great way to experience Skopje's culture first-hand.
Among the plenty of organizations active throughout the country, some include Volunteers Centre Skopje, which also hosts foreigners who want to volunteer in the country and are currently involved in various projects, both local and foreign, that have to do with anything from providing better opportunities for youth interested in digital art to building strong and sustainable communities, addressing climate issues, etc.
Another great volunteering option, particularly for animal lovers, includes organizations such as Anima Mundi and Happy Shelter, which are involved in fostering, neutering, and homing stray animals, along with fighting against the cruelty some of these strays often receive during their lives on the streets.
So, if you have some extra time to spare and want to make friends while making the world a better place, volunteering in Macedonia will give you the perfect opportunity to meet people with the same altruistic spirit and passion for community service and will provide you with a chance to build meaningful relationships, learn from diverse perspectives, and foster a sense of unity and teamwork.
Try Dating In Skopje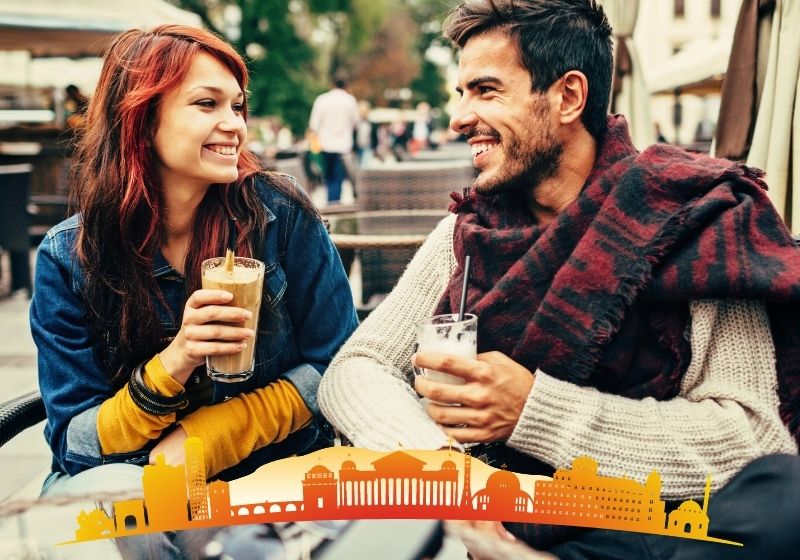 Of course, one of the best ways to meet locals in Skopje is by dating them!
There are a number of ways to go about finding dates in Skopje. You can meet new people through friends, visit some of the city's bars and clubs, or try out some of the country's popular dating sites.
Platforms like Tinder and Badoo are the most popular in the country, along with International Cupid, which is a fantastic option for foreigners looking to date locals and vice versa.
Some great date ideas in North Macedonia include:
Whichever route you choose, dating is a great way to get to know someone on a more personal level.
---
---
Skopje, the vibrant capital of North Macedonia (and the 2028 European City of Culture), offers an array of opportunities to meet new people and build meaningful relationships during your stay.
Additionally, people in Skopje are open-minded and friendly, so it's really not difficult to start a conversation and make new friends, especially in nightclubs or bars.
So get out there and start socializing!
You're sure to make some great new friends in no time.
NB: Skopje is a beautiful city with plenty to offer visitors. If you're looking for more travel inspiration, be sure to check out our other previous Skopje guides.
---
This guide was first published on July 9, 2022 and was last updated on November 14, 2023. For more information, please contact us at contact@skopjeguide.com.