Are you looking for a budget-friendly vacation destination?
If so, Skopje may be the perfect place for you! In this article, we will provide tips on how to save money while vacationing in this beautiful city.
With a little bit of planning, you can have an amazing trip without breaking the bank.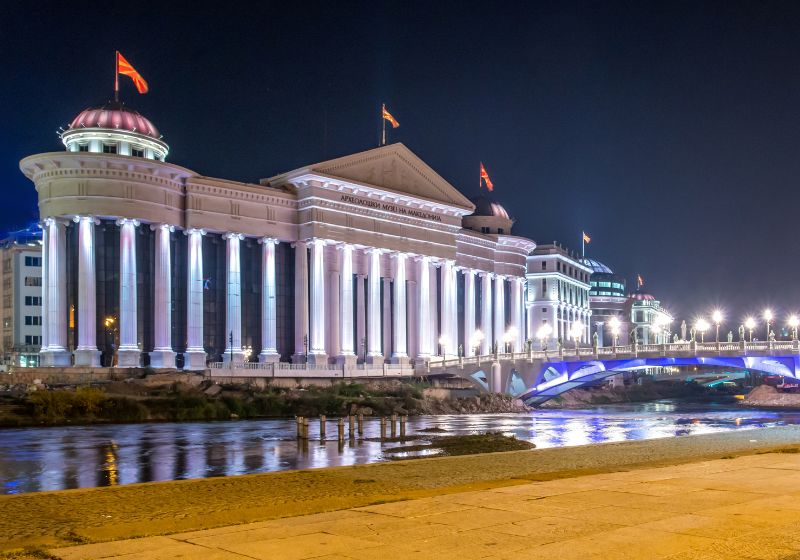 Finding Affordable Accommodation in Skopje
One of the best ways to save money while vacationing in Skopje is to find affordable accommodation.
There are a number of budget-friendly hotels, AirBnbs and even hostels in the city center that offer great value for your money.
If you're willing to stay outside of the city center, you can find even more affordable options. Just be sure to factor in the cost of transportation when choosing your accommodation.
Airbnb vs Hotels: What is Cheaper?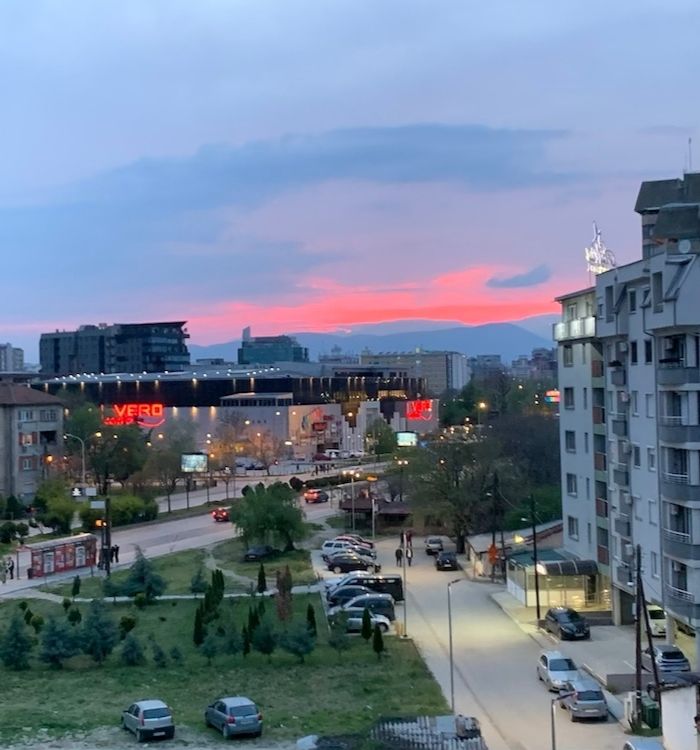 In Skopje, Airbnb rentals are often more affordable than hotels. You can find entire apartments for short-term rent that offer more space and amenities than a hotel room.
However, it is important to read the reviews and check the photos carefully before booking an Airbnb. You want to be sure that you're getting what you expect.
Enjoy The Free Attractions & Activities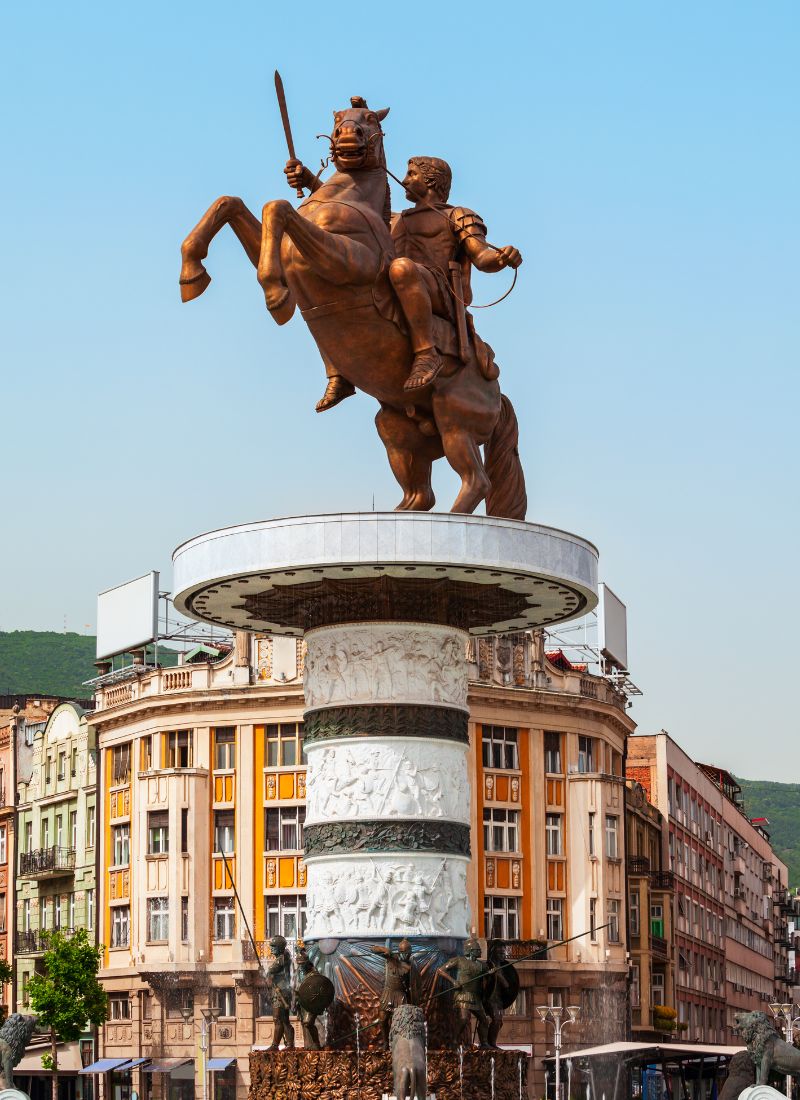 Another way to save money is to take advantage of free activities and attractions.
Skopje is home to a number of parks, museums, and other landmarks that can be enjoyed at no cost.
Do some research before you go and make a list of the free things you want to see and do while you're in town. This will help you stay on budget and make the most of your trip.
Free Things You Can See & Do in Skopje:
Eating in Skopje on a Budget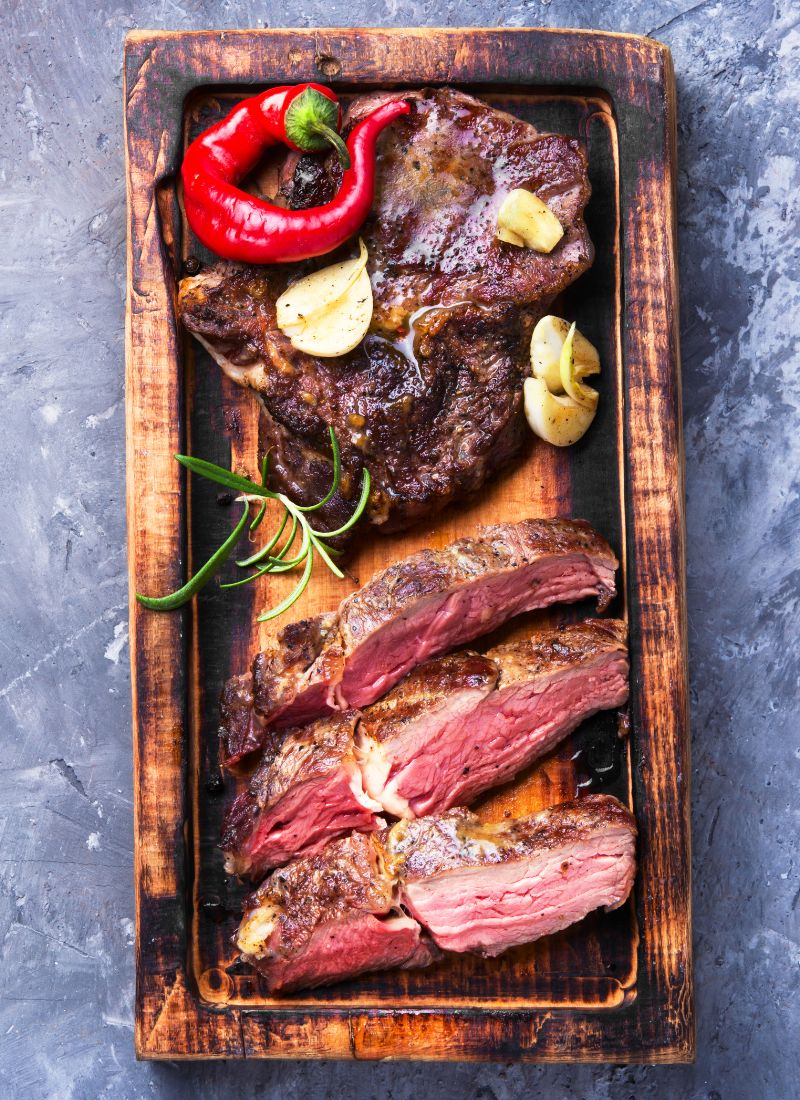 When it comes to food, there are plenty of affordable options in Skopje. street vendors offer a variety of quick and tasty snacks that won't break the bank.
If you're looking for something more substantial, there are many inexpensive restaurants serving traditional Macedonian cuisine. Just be sure to avoid the tourist traps, which are often overpriced.
One of the best parts about vacationing in Skopje is the food.
This city is known for its delicious and affordable cuisine. There are a number of great restaurants and cafes where you can enjoy a meal without spending a lot of money.
If you're looking to save even more, take advantage of happy hour specials or buy food from local markets and street vendors.
Things To Avoid in Skopje (To Save Money)
There are a few things to avoid if you're trying to save money while vacationing in Skopje.
First, steer clear of the city's many souvenir shops. You can find cheaper souvenirs elsewhere.
Second, don't take taxis unless absolutely necessary. The public transportation system is reliable and much less expensive than taking a taxi. The good thing about Skopje is that everything is 30 minutes away by walk (max).
Third, avoid purchasing bottled water. The tap water in Skopje is safe to drink and much cheaper than buying bottled water.
Finally, resist the urge to shop for designer brands. You'll find that the prices are surprisingly quite high compared to other places in Europe.
Which is the Cheapest Month to Visit Skopje?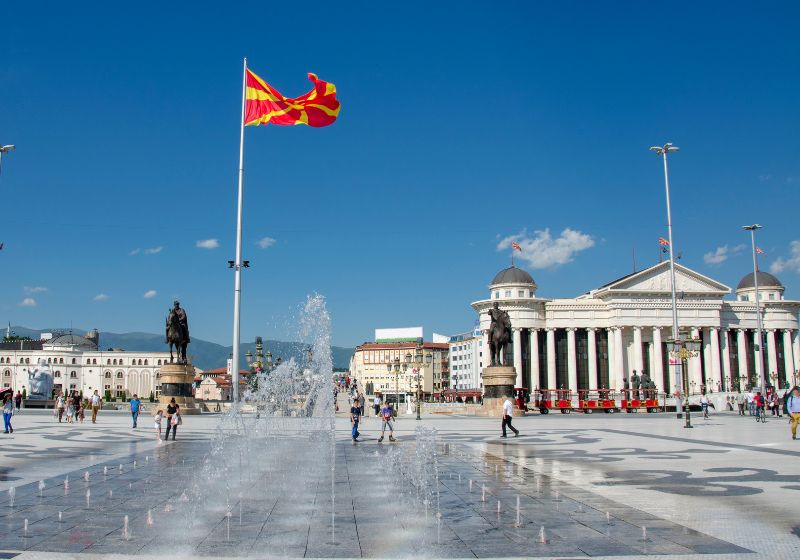 The cheapest time to visit Skopje is in the winter, from December to February. Hotel prices are at their lowest during this time, and so are the AirBnbs.
You can find great deals on accommodation if you're willing to brave the cold weather, and yes, Skopje does get quite cold in the Winter. With that said, I would recommend you visit Skopje in the Spring or fall.
During these months, the city is still very much affordable, and you'll get to enjoy the pleasant weather.
Frequently Asked Questions About Visiting Skopje (on a Budget)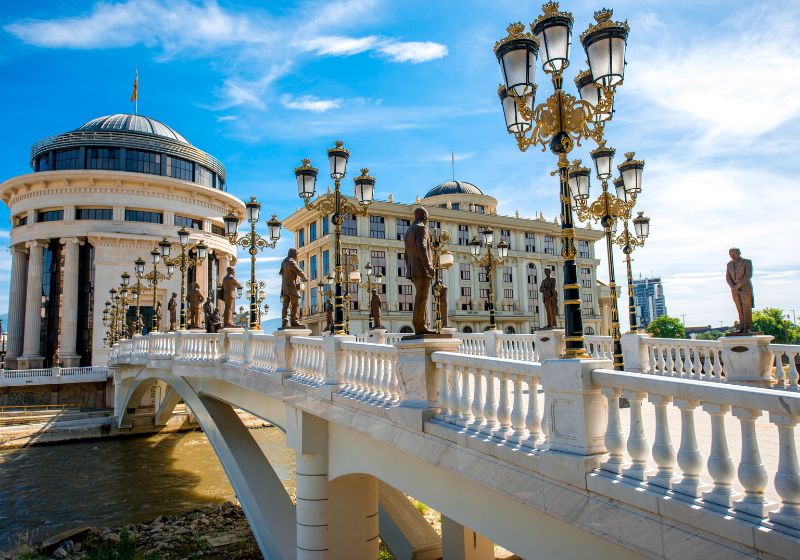 Q: How much money should I bring to Skopje?
A: This depends on your spending habits, but I would recommend bringing at least $50 per day. This will give you enough food, transportation, and activities.
Q: Is Skopje a safe city to visit?
A: Yes, Skopje is a safe city to visit. There is a low crime rate, and the people are friendly and welcoming.
Q: What is the best way to get around Skopje?
A: The best way to get around Skopje is by using the public transportation system. This is much cheaper than taking taxis, and it's easy to use. As explained above, the city is also very walkable, so if you like to walk, you can explore Skopje on foot.
Q: Are there any discounts for students in Skopje?
A: Yes, there are a number of discounts available for students in Skopje. Many museums and attractions offer reduced prices for students with a valid ID.
Q: What are some travel tips for visiting Skopje?
A: I have a long list of travel tips here for you if it's your first time visiting Skopje.
---
---
Skopje is an incredibly budget-friendly city to visit. There are many free things to do, and the food is delicious and affordable.
With a little planning, you can have a great time in Skopje without spending a lot of money.