If you're looking for an interesting and affordable weekend break, look no further than Skopje, the capital of Macedonia.
This vibrant city is full of culture, history, and activities to keep you busy during your stay.
In this article, we will outline how to spend 48 hours in Skopje and enjoy everything the city has to offer.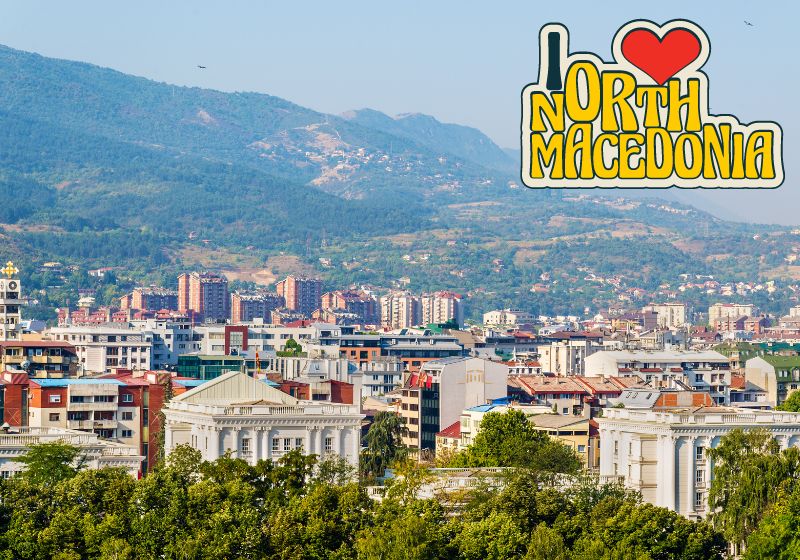 Getting to Skopje

First, let's start with how to get to Skopje.
The city is served by its own international airport, which has direct flights from various European cities.
You can also fly into the nearby Greece, Albania, Serbia, or Bulgaria and take a connecting flight or bus ride to Skopje. If you're coming from elsewhere in Europe, you can take a train or bus to one of the Balkan capitals and then continue on to Skopje.
The best/most popular airline to use is WizzAir which can get you to Skopje from various airports in Europe, oftentimes for as little as 40 euros.
Time to Explore Skopje…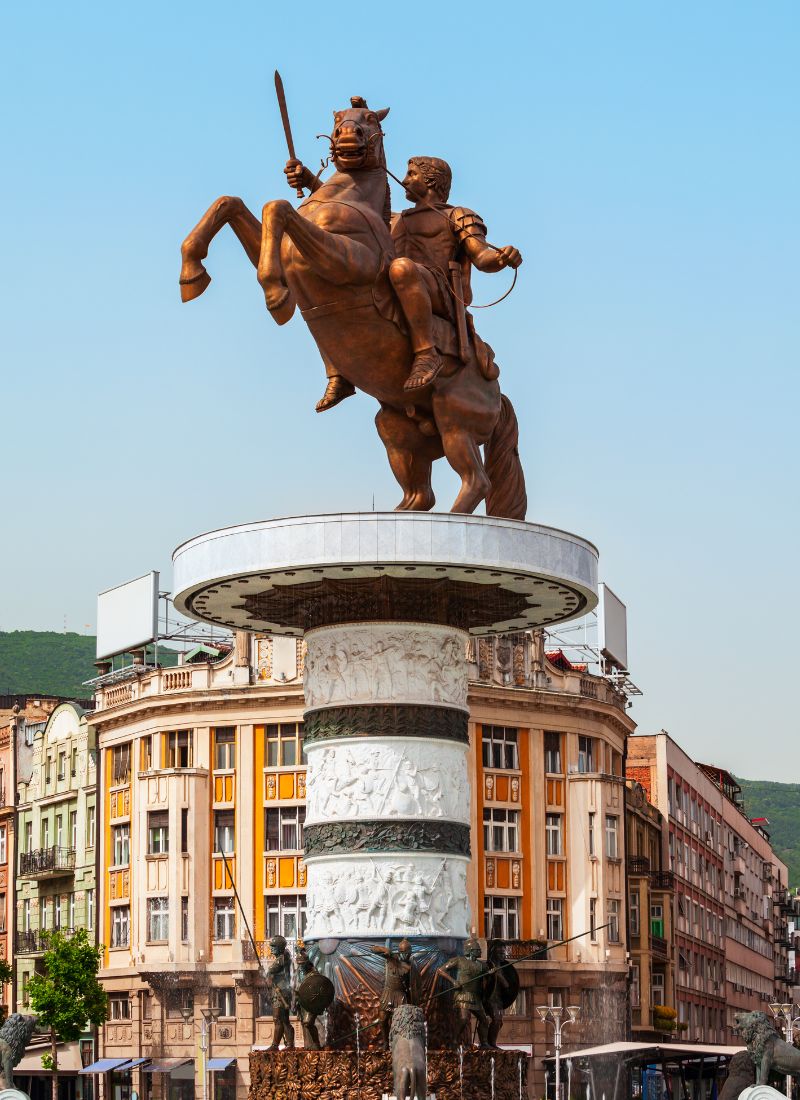 Once you've arrived in Skopje, it's time to start exploring!
The city center is compact and easy to navigate by foot. Start your sightseeing with a visit to the Old Bazaar, which is full of shops, cafes, and restaurants.
From there, walk to the Stone Bridge, a beautiful medieval structure that spans the Vardar River.
Next, head to Macedonia Square, the central square of Skopje.
This is where you'll find some of the city's most iconic landmarks, including the Memorial House of Mother Teresa and the Statue of Alexander the Great.
From Macedonia Square, you can also visit the City Museum, which provides an excellent overview of Skopje's history.
If you're looking for some green space to relax in, be sure to check out Vodno Mountain. This popular spot is home to a cable car that will take you to the top of the mountain, where you can enjoy panoramic views of Skopje.
Vodno Mountain is also a great place for hiking and picnicking.
In the evening, stroll through the trendy Debar Maalo district, which is full of bars, clubs, and restaurants.
This is the perfect place to grab a bite to eat and drink before heading back to your hotel or apartment for the night.
Day Two in Skopje…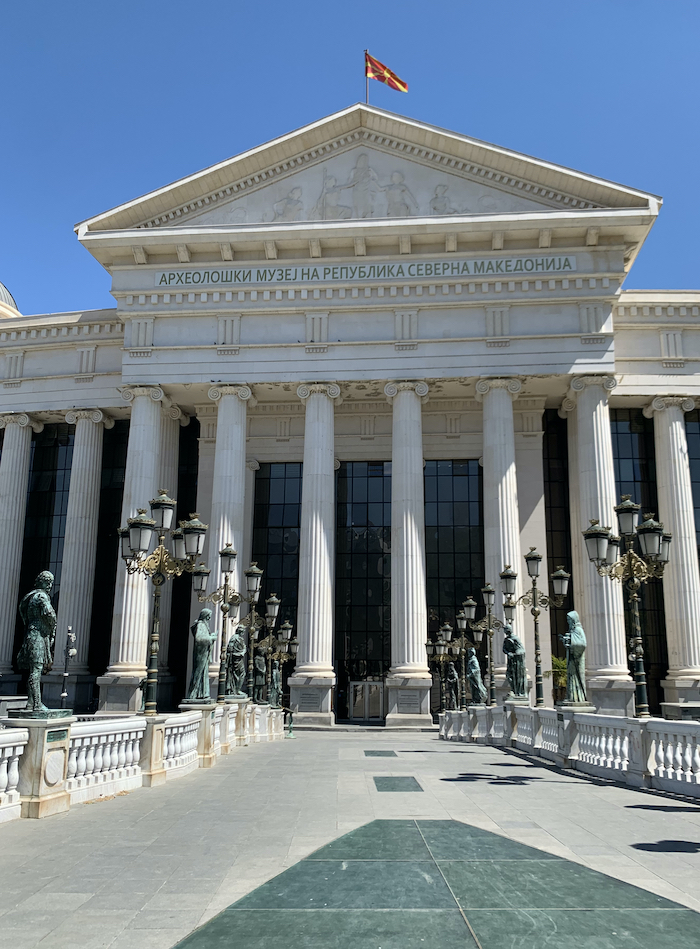 On your second day in Skopje, start with a visit to the Kale Fortress, an ancient castle that offers stunning views of the city.
From there, you may want to make a stop at the Archaeological Museum of Macedonia. This museum is small but has an excellent collection of Macedonian artifacts from Macedonia's vast and rich history.
Afterward, make your way to the Sveti Spas Church, a beautiful Orthodox church that dates back to the 14th century.
Then, walk to the nearby Porta Macedonia, a triumphal arch that was built to commemorate Macedonian independence.
All these make for great Instagram photo opportunities.
In the afternoon, you may also want to visit the Skopje Zoo, which is not a big zoo by any means, but it's home to a decent number of animals from all over the world. If you're traveling with kids, they will love this activity!
On the evening of day two, enjoy a sunset walk along the Vardar River before grabbing dinner at one of Skopje's many excellent restaurants.
I highly recommend the Soul Kitchen restaurants.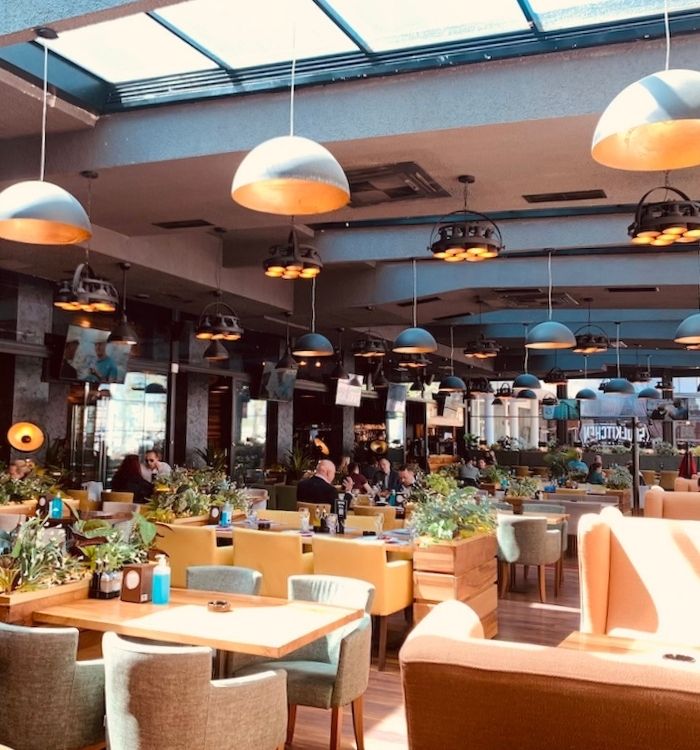 And there you have it! A weekend break in Skopje that is sure to be enjoyable and memorable.
With its mix of history, culture, and nightlife, Skopje is a city that has something for everyone.
---
---
A Hotel or an Airbnb: Where should you stay?
If you're planning a weekend break in Skopje, you may be wondering whether it's best to stay in a hotel or Airbnb.
While both options have their pros and cons, I would personally recommend staying in an Airbnb.
This is because Airbnbs are often more affordable than hotels, and they offer a unique experience that you can't find in a hotel. Plus, you'll have access to your own kitchen and living space, which can be very convenient.
How much money do you need for a weekend break in Skopje?
Another question you may have is how much money you need for a weekend in Skopje.
This answer will of course depend on your personal spending habits.
However, I would estimate that you would need around $200 for a weekend in Skopje (so ~$100 a day), which includes accommodation, food, and activities.
What are some things you should know about visiting Skopje for the first time?
If you're visiting Skopje for the first time, there are a few things you should know. First, it's important to be aware of the city's pickpocketing problem.
While Skopje is generally a safe city, there are some areas where pickpocketing is more common. So, be sure to keep your valuables close to you and be aware of your surroundings.
Second, it's also important to know that Skopje can be a very loud city. This is due to the numerous clubs and bars that are found throughout the city. So, if you're looking for a quiet weekend getaway, Skopje may not be the best option.
And finally, I would recommend wearing comfortable shoes when visiting Skopje.
This is because a lot of the city is best explored on foot and you'll probably be doing a lot of walking.
Are two days enough to fully experience all Skopje has to offer?
While two days is certainly not enough time to see everything that Skopje has to offer, it is enough time to get a taste of the city.
By following the itinerary above, you'll be able to see some of Skopje's most important sights and get a feel for the city's unique atmosphere.
And who knows, maybe you'll even want to come back for a longer visit?