Skopje, the vibrant capital of Macedonia, is a city filled with rich history, stunning architecture, and a warm and welcoming atmosphere.
Traveling to Skopje on your own can be an incredibly rewarding experience, allowing you to immerse yourself fully in the local culture and explore at your own pace.
However, as a solo traveler, it's natural to have some concerns and questions about navigating the city solo. That's where this article comes in.
In this guide, we'll provide you with valuable tips and tricks specifically tailored to solo travelers visiting Skopje.
From safety tips and recommended neighborhoods to accommodation options and must-visit attractions, we'll cover everything you need to know to make your solo trip to Skopje an unforgettable adventure.
So grab your backpack and get ready to embark on a journey of self-discovery in one of Europe's hidden gems. Skopje awaits!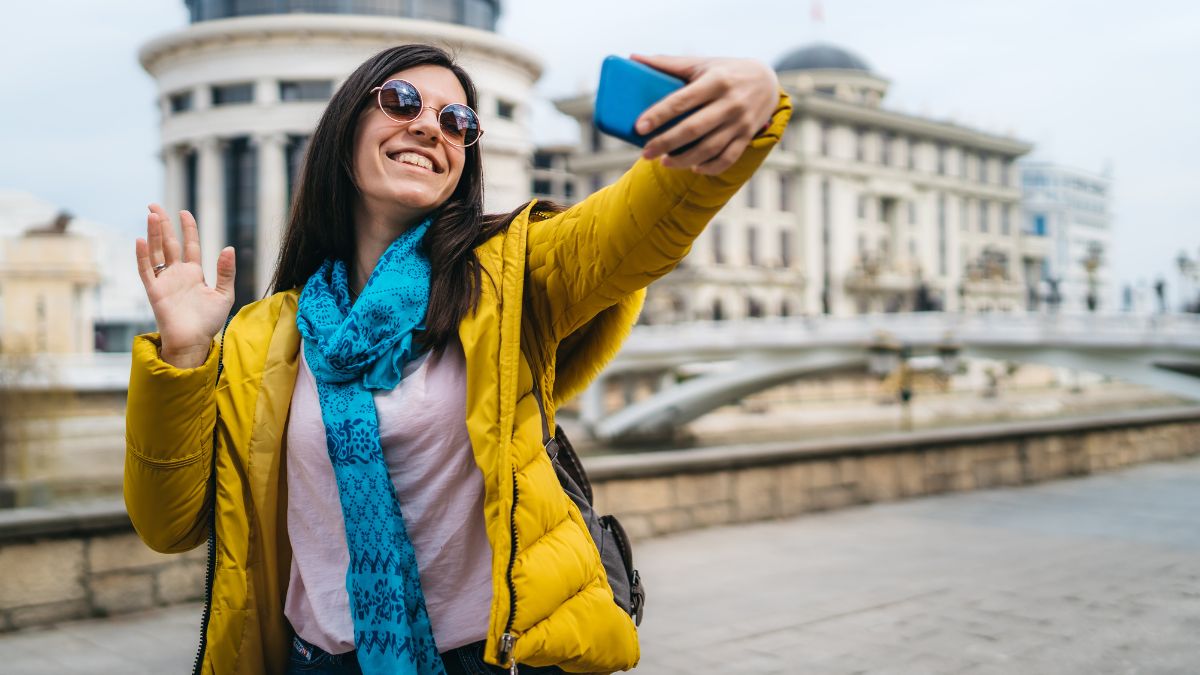 Getting to Skopje
Flights
If you're coming from outside of Macedonia, the easiest way to get to Skopje is by plane.
Skopje International Airport (SKP) is the main airport in the country, and it's located about 22 kilometers east of Skopje.
The airport offers flights to many destinations in Europe and the Middle East, including London, Vienna, Istanbul, and Tel Aviv.
There are several airlines that operate flights to Skopje, including Air Serbia, Wizz Air, Turkish Airlines, and Austrian Airlines.
If you're looking for cheap flights, it's worth checking out low-cost carriers like Wizz Air, as they often have great deals on flights to Skopje.
Buses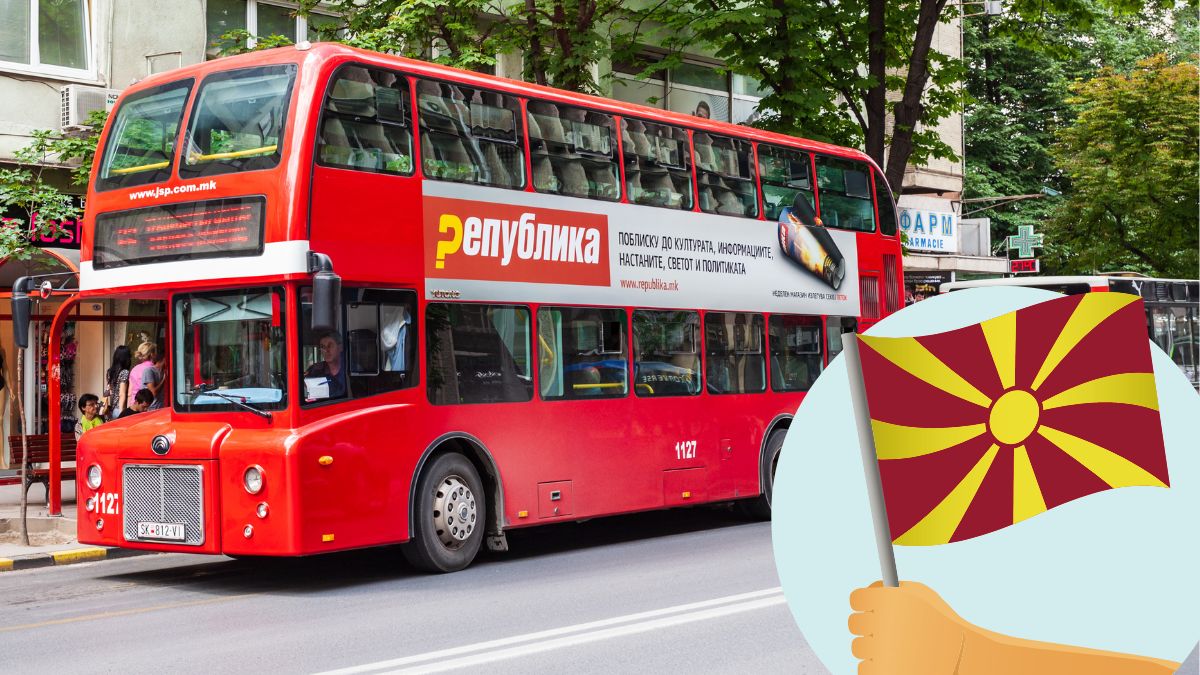 If you're already in Macedonia, or if you're coming from a neighboring country, taking a bus to Skopje is a good option.
There are many bus companies that operate routes to and from Skopje, and the bus station is located in the city center.
Some of the bus companies that operate in Macedonia include Matpu, Simeonidis Tours, and Globtour.
You can buy bus tickets online, or at the bus station. It's a good idea to book your ticket in advance, especially if you're traveling during peak season.
Taxis
If you're looking for a more convenient way to get to Skopje, you can also take a taxi. Taxis are available at the airport, and they can also be found throughout the city.
However, be aware that taxi drivers in Skopje are known for overcharging tourists, so it's important to negotiate the fare before getting in the taxi.
If you're taking a taxi from the airport to Skopje, the fare should be around 1,200 MKD (about 20 USD).
It's also possible to book a taxi online in advance, which can be a good option if you're arriving late at night or if you're traveling with a lot of luggage.
Finding Accommodation in Skopje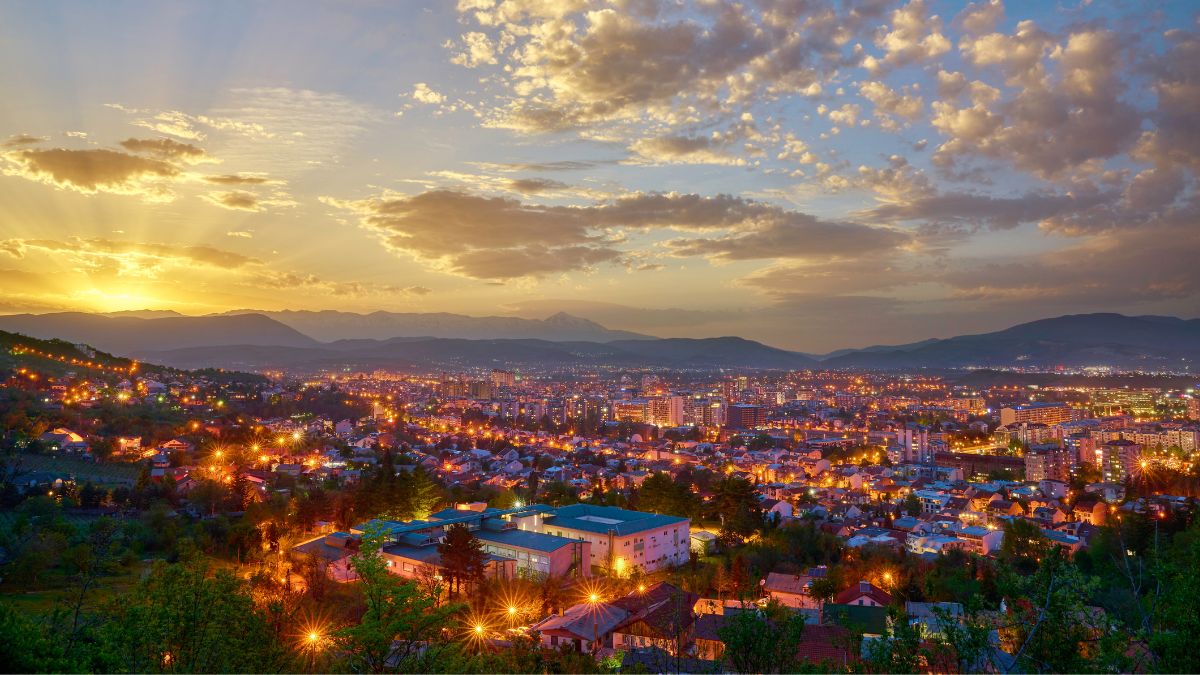 When traveling to Skopje on your own, finding the right accommodation is crucial to ensure a comfortable and enjoyable stay.
Fortunately, Skopje offers a wide range of options to suit every budget and preference.
Hotels
If you're looking for a more upscale option, Skopje has plenty of hotels to choose from.
Some of the best mid-range hotels include Modern Inn Boutique Hotel and Hotel Arka, both of which offer comfortable rooms and great amenities at a reasonable price.
If you're willing to splurge, the 5-star Marriott Hotel Skopje is a luxurious option with a prime location in the heart of the city.
Hostels
For budget-friendly travelers, hostels are a great option. HI Skopje Hostel is a popular choice, offering clean and comfortable dorms and private rooms at an affordable price.
The hostel is located at the base of Vodno Mountain, providing a peaceful and scenic atmosphere.
Other great options include Unity Hostel and Shanti Hostel.
Airbnb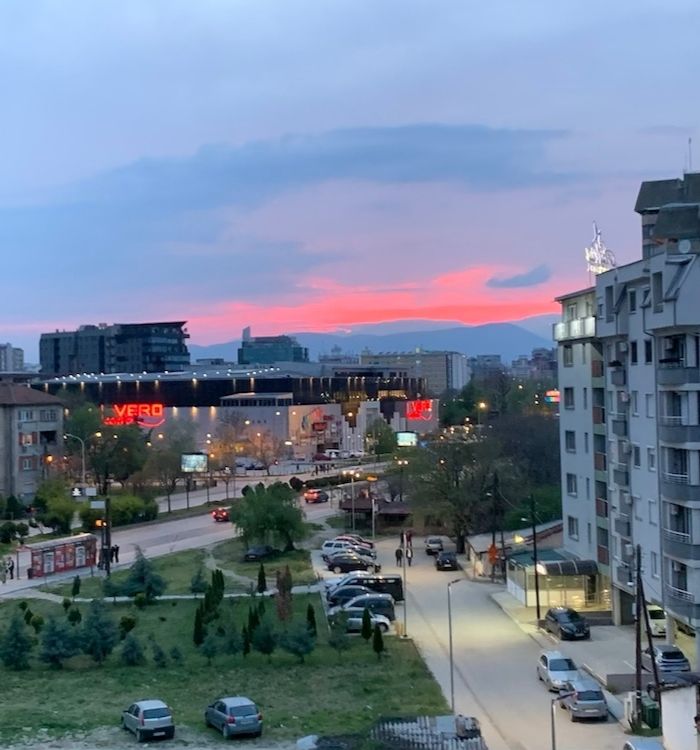 If you prefer a more home-like atmosphere, consider booking an Airbnb.
There are plenty of options available, ranging from cozy apartments to spacious houses.
Staying in an Airbnb also gives you the opportunity to interact with locals and experience Skopje like a true resident. Plus, it can be a more budget-friendly option than a hotel.
No matter which type of accommodation you choose, be sure to book in advance to secure the best deals and availability. With so many great options to choose from, you're sure to find the perfect place to stay in Skopje.
Exploring Skopje
If you're traveling to Skopje on your own, there are plenty of things to see and do.
From the charming Old Town to the impressive Macedonia Square, Skopje is a city full of history, culture, and beauty.
Here are some of the must-see places to explore:
Old Town
The Old Town of Skopje is a charming area with narrow streets, colorful houses, and traditional architecture.
Take a stroll through the cobblestone streets and explore the many shops, cafes, and restaurants.
The Old Bazaar is a particularly interesting area to visit, with its Ottoman-era buildings and lively atmosphere.
Macedonia Square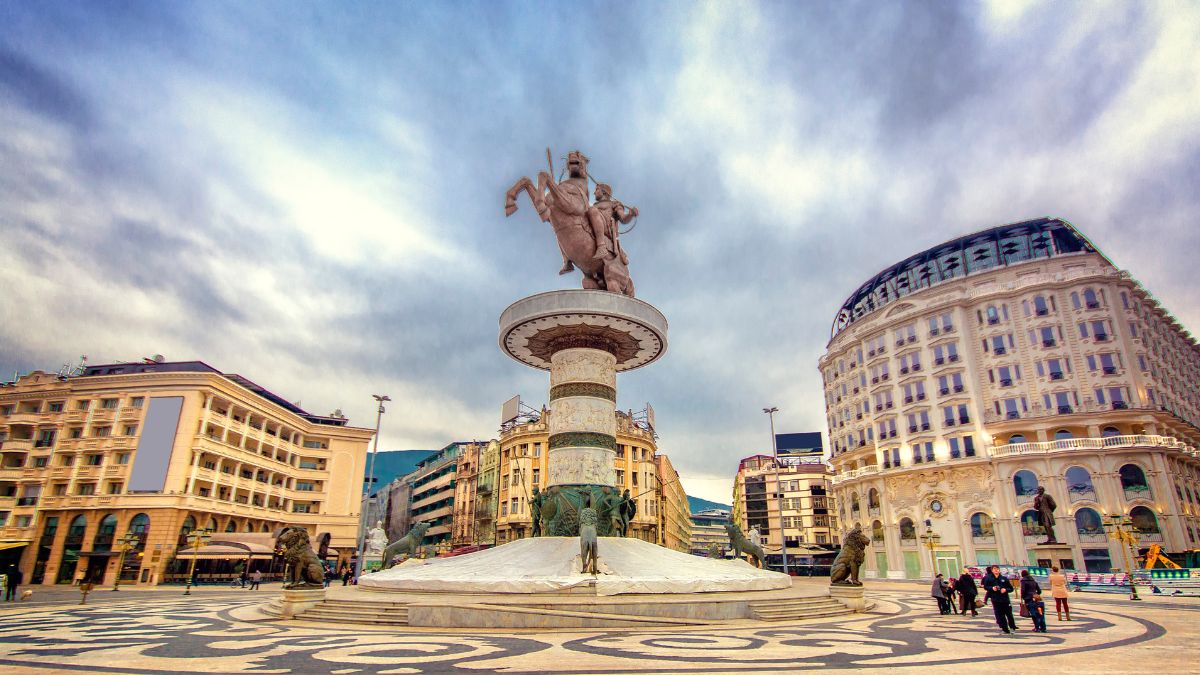 Macedonia Square is the heart of Skopje and a great place to start your exploration.
The square is dominated by the impressive statue of Alexander the Great, and surrounded by many other classical monuments and buildings.
Take a walk around the square and admire the architecture and history.
Stone Bridge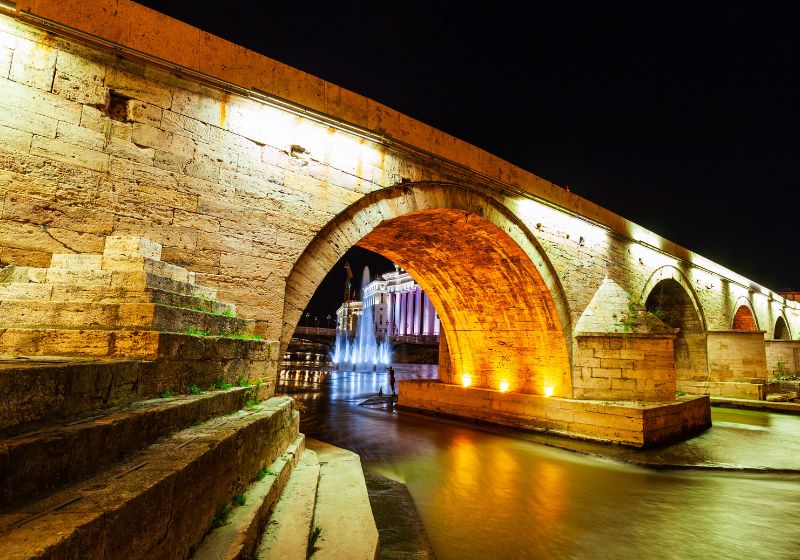 The Stone Bridge is one of the most iconic landmarks of Skopje.
Originally built in the 6th century, the bridge has been reconstructed several times over the centuries.
It's a great place to take a walk and admire the views of the Vardar River and the city.
Kale Fortress
Kale Fortress is a medieval fortress located on a hill overlooking Skopje.
The fortress dates back to the 6th century and has been rebuilt and expanded over the centuries.
Take a walk up to the fortress and explore the many towers, walls, and gates.
Museums
Skopje has many interesting museums to visit.
The Museum of Macedonia is a great place to learn about the history and culture of the country, while the Contemporary Art Museum showcases the best of Macedonian art.
The Museum of the City of Skopje is also worth a visit, with its exhibits on the city's history and architecture.
Art Galleries
Skopje is a city with a vibrant art scene, and there are many galleries and exhibitions to explore.
The Art Bridge Gallery is a great place to start, with its collection of contemporary Macedonian art and the National Gallery of Macedonia is also worth a visit, with its collection of classical and modern art.
Food and Drink in Skopje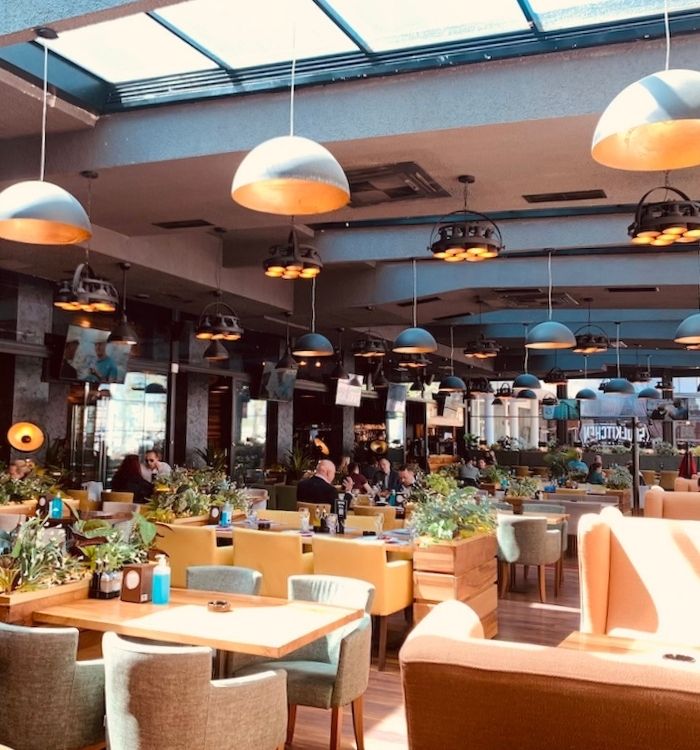 Restaurants
Skopje has a wide variety of restaurants to choose from, ranging from traditional Macedonian cuisine to international options.
If you're looking for a budget-friendly option, check out Soul Kitchen, which offers Mediterranean, European, Middle Eastern, and Arabic dishes.
For a taste of traditional Macedonian food, head to one of the many kafanas (traditional restaurants) in the city.
Try national dishes like 'pinjur' or 'gravce tavce' for a unique and flavorful experience.
Cafes
If you're in the mood for a coffee or a light snack, Skopje has plenty of cafes to choose from.
Check out Cafe Bar Maestro, which offers a cozy atmosphere and a wide variety of coffee and tea options.
For a more modern vibe, head to The Living Room Cafe, which offers a variety of breakfast and lunch options as well as a selection of cocktails.
Bars
Skopje has a lively bar scene, with options ranging from casual pubs to trendy nightclubs.
If you're looking for a casual spot to grab a drink, check out The Irish Pub, which offers a variety of beers and pub fare.
For a more upscale experience, head to the rooftop bar at Hotel Solun, which offers stunning views of the city and a selection of cocktails.
Kafanas
Kafanas are traditional Macedonian restaurants that offer a unique dining experience.
If you're looking for an authentic taste of Macedonian cuisine, head to Kafana Kaj Nikolla, which offers traditional dishes like 'tavce gravce' and 'ajvar'.
For a more modern take on traditional cuisine, check out Kafana Stara Skopska Carsija, which offers a variety of Macedonian dishes with a contemporary twist.
In Skopje, you'll find plenty of options for food and drink, no matter what you're in the mood for.
From traditional kafanas to trendy bars, there's something for everyone. So, grab a drink, try some local cuisine, and enjoy all that Skopje has to offer.
Nightlife in Skopje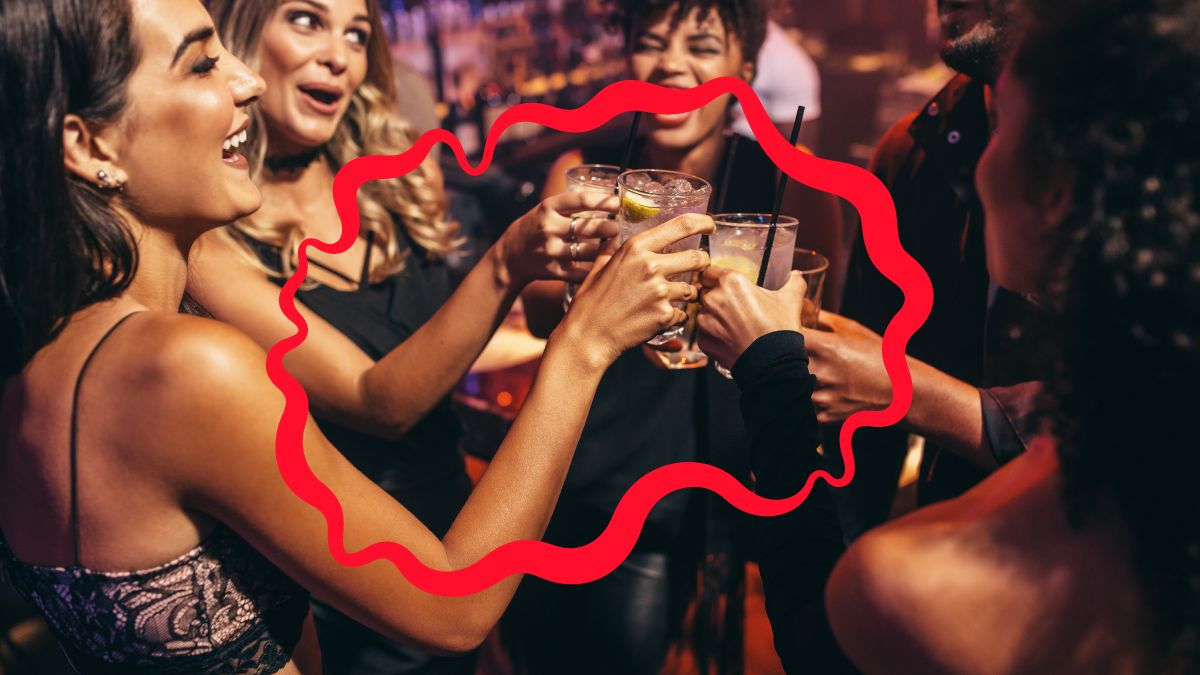 If you're traveling solo to Skopje, you'll be happy to know that the city has a vibrant nightlife scene.
Whether you're into live music, dancing, or just enjoying a drink with friends, Skopje has something for everyone.
Clubs
If you're looking for a place to dance the night away, Skopje has plenty of clubs to choose from.
One popular spot is Sektor 909, an open-air nightclub that specializes in electronic music.
Another option is Colosseum Summer Club, which features a large outdoor dance floor and a variety of music genres.
If you're into jazz and blues, you might want to check out Club Marakana. Located in City Park, this nightclub hosts live music performances every night.
or a more upscale experience, head to the VIP Room at Club Epicentar, which features a stylish interior and bottle service.
Nightlife
Skopje also has a lively nightlife scene outside of the club scene.
Vinoteka Temov is a popular wine bar that offers a variety of local and international wines.
If you're looking for a more casual atmosphere, check out Old Town Brewery, Skopje's only microbrewery, which offers a variety of craft beers and pub food.
Cocktail Bar 5 is another popular spot, known for its creative cocktails and cozy atmosphere.
For a more laid-back experience, head to Havana Summer Club, which features a large outdoor seating area and a variety of music genres.
No matter what your nightlife preferences are, Skopje has something to offer solo travelers. Just be sure to stay safe and responsible while enjoying the city's vibrant nightlife scene.
Getting Around Skopje
Skopje is a city that is easy to navigate on your own.
Whether you prefer walking, taking public transport, or taxis, there are plenty of options available to you.
Here are some tips for getting around Skopje:
Walking
Walking is a great way to explore Skopje.
The city center is relatively small and most of the main attractions are within walking distance of each other.
You can take a leisurely stroll along the Vardar River or explore the Old Bazaar on foot.
Public Transport
Public transport is an affordable and efficient way to move around Skopje.
The city has an extensive bus network that covers most of the city. You can buy a bus card for 150 MKD at a green kiosk or at the main bus station.
Fares are relatively low, typically costing 180 MKD (€3) for a one-way bus ticket. Keep some cash on hand, as these fares are usually paid in cash.
If you plan on using public transport frequently, consider getting a Skopje City Card. This card gives you unlimited access to public transport and discounts on attractions and restaurants.
You can buy the card at the Tourist Information Center or online.
Taxis
Taxis are plentiful in Skopje and are a good option if you need to get somewhere quickly.
Taxis are metered, and fares are relatively cheap compared to other European cities. Just make sure that the taxi has a working meter before you get in.
Day Trips from Skopje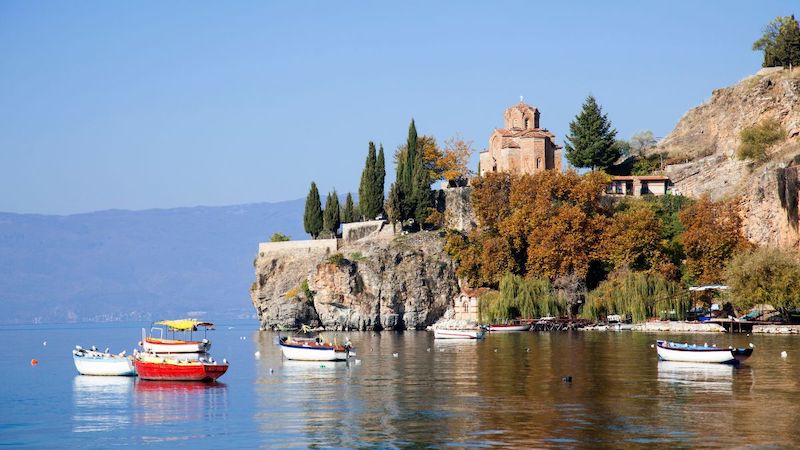 If you are in Skopje and want to explore more of Macedonia and its neighboring countries, there are plenty of day trips you can take.
Here are some of the most popular:
Ohrid
Ohrid is a beautiful town located on the shores of Lake Ohrid, about 2.5 hours drive from Skopje.
It is a UNESCO World Heritage Site and a popular tourist destination. You can take a stroll along the lake, visit the old town, and swim in the crystal-clear waters.
Ohrid is also known for its churches and monasteries, some of which date back to the 9th century.
Tirana
Tirana is the capital of Albania and is located about 3 hours drive from Skopje.
It is a vibrant city with a mix of Ottoman, Italian, and communist-era architecture. You can visit the National History Museum, the Et'hem Bey Mosque, and the colorful buildings of the Blloku neighborhood. Tirana also has a lively food and nightlife scene.
Sofia
Sofia is the capital of Bulgaria and is located about 3 hours drive from Skopje.
It is a city with a rich history and culture, with influences from the Thracians, Romans, Byzantines, and Ottomans. You can visit the Alexander Nevsky Cathedral, the National Palace of Culture, and the Vitosha Mountain.
Sofia is also known for its delicious food and wine.
Bitola
Bitola is a town located about 1.5 hours drive from Skopje. It is known for its Ottoman-era architecture, including the 16th-century Bezisten covered bazaar and the Yeni Mosque.
You can also visit the ancient city of Heraclea Lyncestis, which dates back to the 4th century BC.
Krusevo
Krusevo is a mountain town located about 2 hours drive from Skopje.
It is known for its clean air, beautiful nature, and rich history. You can visit the Meckin Kamen monument, which commemorates the Ilinden Uprising, and the Makedonium museum, which celebrates the history of Macedonia.
Krusevo is also a popular destination for paragliding.
Culture and Community in Skopje
Events
Skopje is a city with a rich cultural scene, offering a variety of events throughout the year.
Some of the most popular events include the Skopje Jazz Festival, May Opera Evenings, and the Skopje Film Festival.
These events attract visitors from all over the world and offer a chance to experience the city's vibrant arts and culture scene.
Locals
The people of Skopje are known for their hospitality and friendliness.
As a solo traveler, you can expect to be welcomed with open arms by the locals.
Don't be afraid to strike up a conversation with someone at a cafe or bar, as many locals are eager to share their knowledge of the city and its culture with visitors.
Language
The official language of North Macedonia is Macedonian, but many people in Skopje also speak English.
If you're not familiar with the Macedonian language, don't worry – you should be able to get by with English in most places.
However, it's always a good idea to learn a few basic phrases in the local language, such as "zdravo" (hello) and "blagodaram" (thank you).
Free Walking Tour
One of the best ways to experience the culture and community of Skopje is by taking a free walking tour.
These tours are led by knowledgeable locals who can provide insight into the city's history, architecture, and culture. Some popular walking tours include the Skopje Old Bazaar Tour and the Skopje City Center Tour.
These tours are a great way to meet other travelers and learn more about the city. In conclusion, Skopje is a city with a rich cultural and community scene, offering a variety of events throughout the year.
The locals are friendly and welcoming, and the city's mix of Macedonian and English languages make it easy to get around.
Taking a free walking tour is a great way to experience the city's culture and meet other travelers.
Safety and Needs in Skopje
Weather
Skopje has a continental climate with hot summers and cold winters.
The best time to visit Skopje is during the spring and fall when the weather is mild.
Summer temperatures can reach up to 35°C (95°F), so make sure to bring sunscreen and stay hydrated.
Winter temperatures can drop below freezing, so bring warm clothes and appropriate footwear.
Currency
The official currency in Skopje is the Macedonian Denar (MKD). You can exchange money at banks, exchange offices, and ATMs.
Credit cards are widely accepted, but it's a good idea to have cash on hand for smaller transactions.
Cash
ATMs are widely available in Skopje, and most accept international cards.
However, it's a good idea to check with your bank about any fees or restrictions before you travel. It's also a good idea to carry some cash with you for smaller transactions and emergencies.
Visa
If you are a citizen of the European Union, you do not need a visa to enter North Macedonia.
If you are from a different country, check with the North Macedonian embassy or consulate in your country to see if you need a visa.
Make sure to check the expiration date on your passport and ensure that it is valid for at least six months after your planned departure date.
Safety
Skopje is generally a safe city, but it's always a good idea to take precautions.
Keep an eye on your belongings, especially in crowded areas and on public transportation. Be aware of your surroundings, and avoid walking alone at night in poorly lit areas.
If you have an emergency, dial 112 for assistance. It's also a good idea to keep a copy of your passport and other important documents in a safe place.
---
This guide was first published on May 15, 2023 and was last updated on November 14, 2023. For more information, please contact us at contact@skopjeguide.com.