In recent years, digital banking platforms like Revolut have gained popularity for their convenience and flexibility, positioning themselves as travelers' favorite.
But what about using Revolut in Skopje, the vibrant capital of Macedonia?
The good news is that you can use Revolut in Skopje, as it's accepted in the city and also throughout Macedonia.
However, this article will provide you with the essential information you need for your upcoming trip to Skopje and the banking system in the capital of Macedonia.
We'll explore whether Revolut is widely accepted in Skopje, any potential limitations or challenges you might encounter, and alternative options for managing your finances while exploring this beautiful city.
So, whether you're a Revolut user or simply curious about the options available for banking in Skopje, keep reading to find out all you need to know about using Revolut in this dynamic Macedonian capital.
TLDR:  Good news! You can indeed use Revolut in Skopje for card payments and cash withdrawals. With Revolut's support for multiple currencies, including the Macedonian denar, you'll be able to enjoy a seamless and hassle-free experience when making transactions during your stay in this captivating city.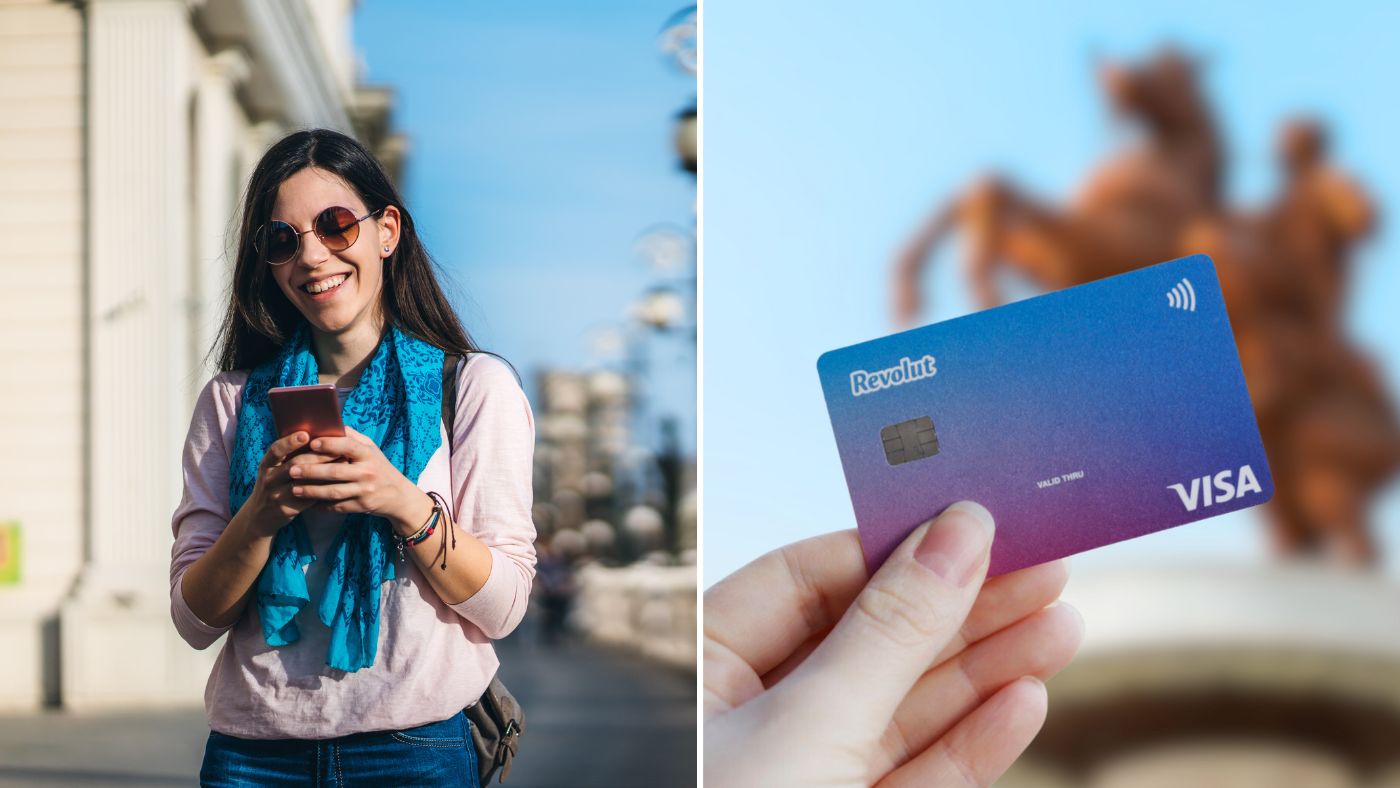 What is Revolut?
Revolut is a digital banking platform that makes managing your finances while traveling effortless.
The platform enables you to access your money in different currencies at very low costs, making it perfect for use abroad. With its modern mobile app, you can keep track of all your transactions and easily manage your account from anywhere.
As a user, you can enjoy features such as exchanging currencies, making free money transfers in 26 currencies, and spending in 120 currencies.
Additionally, Revolut offers a prepaid Visa card, which can be used in numerous countries.
Here's a breakdown of some of the key features offered by Revolut:
Low-cost currency exchange.
Free money transfers in over 130 currencies.
Spending in 140 different currencies.
Prepaid Visa card for easy access to your funds.
Whether you're going on vacation, traveling for business, or simply need a convenient way to manage your funds across multiple countries, Revolut has you covered.
The platform takes care of currency conversions for you, ensuring a stress-free experience during your travels.
Using Revolut in Skopje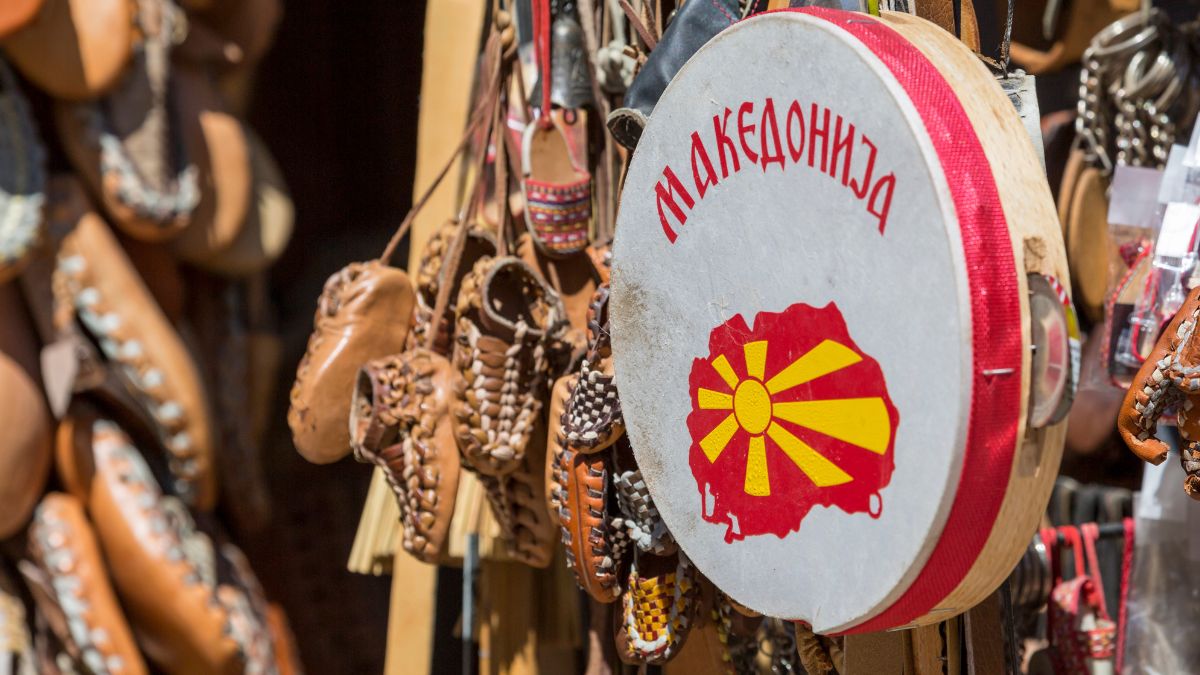 As a Revolut user, you can conveniently use the app while traveling in Skopje, the capital of Macedonia.
This section outlines essential information on currency conversion, ATM withdrawals, and utilizing your Revolut card in Skopje.
Currency Conversion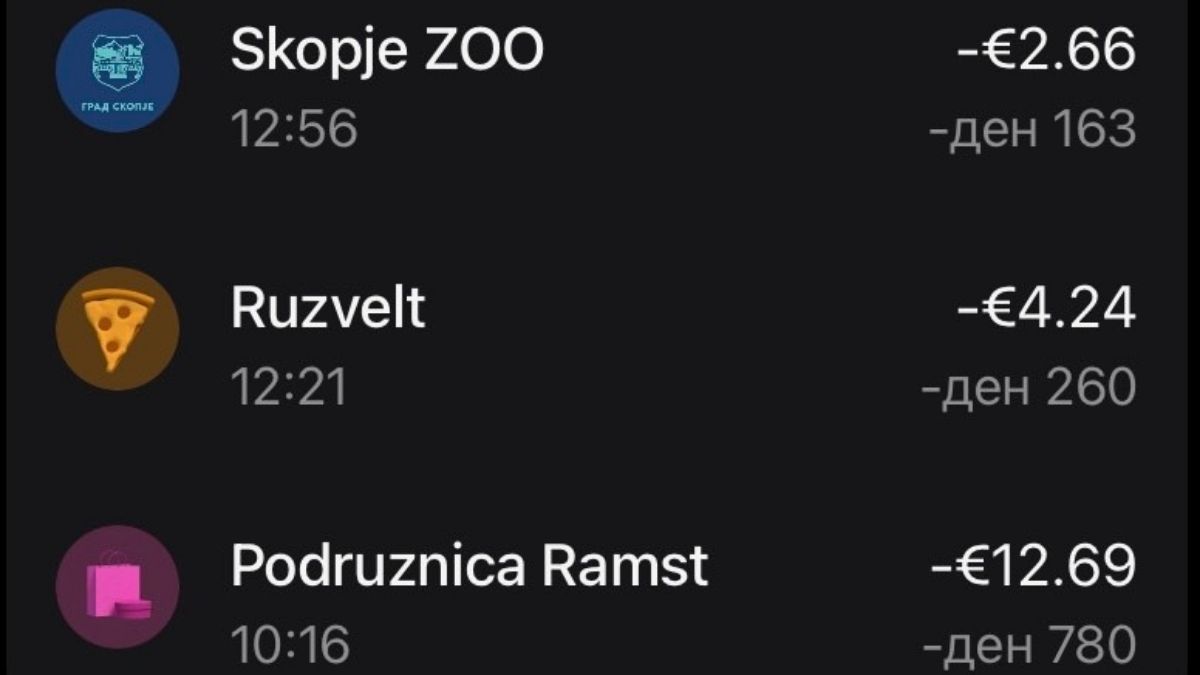 With Revolut, you'll enjoy seamless currency conversion for your transactions in Skopje.
The local currency in the country is the Macedonian Denar (MKD), and Revolut automatically converts your home currency to MKD using the real interbank exchange rate.
This means you'll get the best possible rates without hidden fees or charges on weekdays. However, be aware that a markup of up to 1% may apply during weekends.
ATM Withdrawals
Withdrawing cash at local ATMs in Skopje is straightforward with your Revolut card.
There are numerous ATMs across Skopje from various banks, providing easy access to cash when needed. Just make sure the ATM supports Visa or Mastercard.
It's also essential to monitor your withdrawal limits, which vary depending on your Revolut plan, to avoid potential fees.
Also, some ATMs may charge their own fees for withdrawals, so it's good practice to check before completing a transaction.
Revolut Card Use
Your Revolut card is accepted at all businesses in Skopje, including shops, hotels, and restaurants unless the business only accepts cash. This is often the case in places like farmers' markets or small convenience shops in the outskirts or surrounding villages. If you are visiting any of these, it's always best to have cash on you.
Other than that, simply look for the Visa and Mastercard logos at payment terminals, indicating that your Revolut card can be used for payment.
Additionally, you may make contactless payments where available, enhancing your shopping and dining experiences in Skopje.
Lastly, remember to keep your Revolut app handy, as it helps with budget planning, transaction tracking, and customer support access.
Local Banking Partners
When using your Revolut card in Skopje, it's essential to know about the local banking partners, as they might offer better exchange rates and cheaper ATM withdrawals.
This way, you can experience seamless and convenient banking while traveling.
Revolut doesn't have specific local banking partners in Skopje or anywhere else in Macedonia.
However, since the Revolut card is a Mastercard or Visa, you can use it at any ATM, store, or service provider that accepts these card providers.
This gives you extensive coverage, making it easy for you to withdraw cash or make purchases with your Revolut card during your stay in Skopje.
Here are some tips to help you use your Revolut card effectively in Skopje:
Be aware of ATM fees: Some ATMs might charge a fee for cash withdrawals. To avoid these charges, use ATMs from reputable banks, and check for any additional fees before completing the transaction.
Choose the local currency: When offered the choice between the local currency (Macedonian Denar – MKD) and your home currency when paying or withdrawing cash, always select the local currency to benefit from Revolut's competitive exchange rates.
Carry an alternative card or cash: To ensure a hassle-free experience, have a backup option available, such as an alternative debit or credit card or some cash in the local currency, in case of emergency or if Revolut isn't accepted.
Check for updates: Revolut occasionally updates its app with new features or changes. Keeping your app updated ensures you have access to the latest services and security features, providing a smoother banking experience while in Skopje. On the other hand, not updating your app could lead to misfunctions and difficulties in using your card while in Skopje.
Revolut's Fees and Charges (in Macedonia)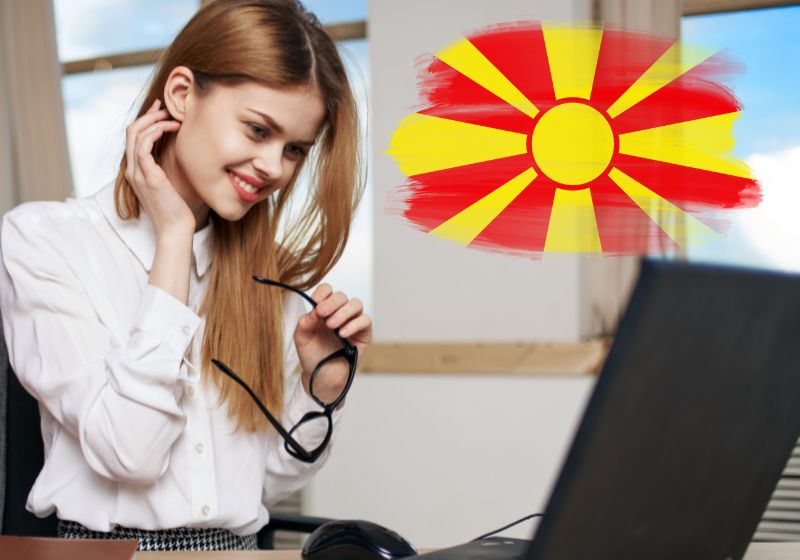 When using your Revolut card in Skopje, you'll benefit from fee-free spending abroad.
This means you can make purchases without incurring any hidden fees, up to a certain limit, depending on your plan.
For instance, for Revolut Standard and Plus plans, there's a 0.5% fee for balances above £1,000.
For international money transfers, Revolut has different fees for its customers.
If you have a Premium plan, you'll get one fee-free cross-border transfer per month, while Metal customers can enjoy unlimited fee-free transfers.
In other cases, you'll be charged 0.3% of the transferred amount, with a minimum and maximum limit.
When it comes to cash withdrawals, it's important to consider the limits set by Revolut.
If you withdraw cash from an ATM in Skopje, the following fees apply depending on your plan:
Standard plan: Free up to 5 ATM withdrawals or €200 per month (whichever comes first,) then a 2% fee after that
Premium plan: Free up to €400 per month, then a 2% fee after that
Ultra plan: Free up to €2000 per month, then a 2% fee after that
Make sure to click on the links to verify these fees before traveling, as they can change from time to time.
That said, your money is always exchanged at the best possible rate when using Revolut, making it an excellent choice for travelers exploring multiple countries.
How to Stay Safe and Secure
Last but not least, let's explore the security features offered by Revolut and some fraud prevention tips to help ensure a smooth experience.
Security Features
Revolut is known for its award-winning security systems that help protect your money. By law and under FCA regulation, your money is protected by regulated banks.
Revolut keeps your funds in these accounts until you pay it out. Furthermore, your personal data is stored in compliance with best practice and legal requirements, ensuring it's kept safely and encrypted when shared in line with Revolut's privacy policy.
A standout feature offered by Revolut is the ability to easily freeze and unfreeze your card through the app.
This is a fantastic option in case you lose your card or suspect suspicious activity, as you can take immediate action to safeguard your account.
You can also enable location-based security, which is a feature that compares your phone's last known location with the location of the card terminal at the time of payment.
If the two locations do not match, the transaction will be declined to protect your funds in case your card is stolen.
Fraud Prevention Tips
To further protect yourself while using Revolut in Skopje, follow these fraud prevention tips:
• Always remember that Revolut or any other financial institution will never ask you to transfer money to a safe account or contact you out of the blue to ask for your full PIN, password, or passcode (Revolut blog).
• Avoid sharing your card details with unknown websites or apps. Stick to trusted merchants and developers.
• Monitor your account regularly for any unusual activity or transactions.
• Keep your Revolut app up to date, as updates often include important security enhancements.
• Turn on instant payment notifications in your Revolut app. This will alert you each time a transaction is made on your account, enabling you to spot and report any suspicious activity immediately.
• Pay cash if suspicious of a business. Despite all the security features on our apps, sometimes we just can't shake off the gut feeling that's telling us something's off. Therefore, if you are uncertain about the legitimacy or security of a business, consider paying in cash instead of using your Revolut card. This can help protect your account information from potentially fraudulent activities.
By following the above guidelines and making use of Revolut's security features, you will be able to enjoy a safe and secure experience while traveling and managing your finances in Skopje.
Benefits of Using Revolut in Skopje:
Here are a few benefits of using Revolut in Skopje:
Cost Savings on Currency Exchange: One of the major benefits of using Revolut in Skopje is the significant cost savings on currency exchange. Unlike traditional banks that often charge hefty fees for currency conversion, Revolut offers real-time exchange rates. This means you get the most value for your money, which can result in substantial savings over the course of your trip.
Security Features: Revolut offers fantastic security features that give you peace of mind while you're exploring Skopje. The app allows you to freeze and unfreeze your card with a simple swipe, and you'll receive instant notifications for all card transactions. Plus, if you ever lose your card, you can order a new one directly through the app. This means you can focus on enjoying your trip, knowing your finances are secure.
Ease of Use: Revolut is also incredibly user-friendly. With a sleek and intuitive app interface, managing your finances is as simple as a few taps on your phone. You can easily track your spending, set budgets, create vaults, and instantly transfer money. No need to waste precious travel time finding a local bank or ATM!
Global ATM Withdrawals: But if you are in need of cash, Revolut allows free ATM withdrawals in many cities, including the capital of Macedonia – Skopje, which is a great benefit when you're traveling. It means you can get access to cash whenever you need it without worrying about high withdrawal fees.
Crypto Support: For crypto enthusiasts, Revolut's support for cryptocurrency exchanges can be a significant advantage. You can buy, hold, and sell popular cryptocurrencies directly from the app, enabling you to manage your digital assets on the go.
Stock Trading: Revolut also offers stock trading; however, the number of free trades you get each month depends on the type of account you have with them. Standard plans come with 1 free trade per month, Plus plans come with 3 free trades, Premium plans allow for 5 free trades, and Metal and Ultra plans offer 10 free trades per month1. After exceeding your monthly allowance, a commission fee is applied.
Medical Insurance: Revolut Premium and Metal users also benefit from travel medical insurance. This adds an extra layer of protection while traveling, covering potential health-related costs that may arise during your trip.
Drawbacks of Using Revolut in Skopje
While travel-friendly, Revolut isn't perfect, and here are a few drawbacks of solely relying on Revolut in Skopje:
Limited Physical Infrastructure: Revolut is primarily an online platform. Unlike traditional banks, it doesn't have physical branches where you can go for assistance. While this isn't typically a problem, thanks to their excellent online support, it can be a limitation if you prefer more personal, face-to-face service.
Potential Acceptance Issues: Although Revolut is generally well-accepted in Skopje, particularly in hotels, restaurants, and larger stores, there might be some smaller establishments or markets that do not accept digital banking platforms. Therefore, relying solely on Revolut could leave you in a bind in such situations.
Internet Dependency: Since Revolut is a digital banking platform, you need a stable Internet connection to access your account and perform transactions. This can pose a challenge if you're traveling in areas with weak or unstable internet connections.
Free Cash Withdrawals Limit: Revolut has a limit on free ATM withdrawals. Though the limit is quite generous, if you exceed it, you'll be charged a fee. This could add up if you're not careful about monitoring your withdrawals.
Customer Service Time Zones: While Revolut offers 24/7 customer support, keep in mind that response times may vary depending on your location and time zone. In our experience, they reply fairly quickly during European daytime; however, this could still potentially lead to delays in resolving any issues you might have.
---
When traveling to Skopje, using your Revolut account can certainly make your trip more convenient and budget-friendly.
With its low fees and multi-currency support, you can enjoy seamless transactions without worrying too much about exchange rates and hidden costs.
As a Revolut bank user, you can take advantage of services like cash withdrawal, credit transfer, card payments, payment initiation, money remittance, and account information while abroad.
Using Revolut in Skopje means you can focus on enjoying your trip rather than dealing with the hassles of traditional banking and currency exchange.
Don't hesitate to try out Revolut when planning your next international adventure.
---
This guide was first published on May 15, 2023 and was last updated on November 14, 2023. For more information, please contact us at contact@skopjeguide.com.