It's your birthday, and you want to make it memorable.
Skopje, the capital of (North) Macedonia, is a fantastic place to celebrate your special day.
With its rich history, vibrant nightlife, and delicious cuisine, Skopje offers everything you need to have an unforgettable birthday bash.
Here are the best things to do in Skopje on your birthday:
• Get to know Skopje's mix of old and new by visiting its must-see attractions like Vodno Mountain, Matka Canyon, and Stone Bridge.
• Plan your birthday celebration by choosing from Skopje's vibrant nightlife or exploring the city's daytime adventures.
• Try Skopje's delicious cuisine, which is a mix of Balkan and Mediterranean flavors.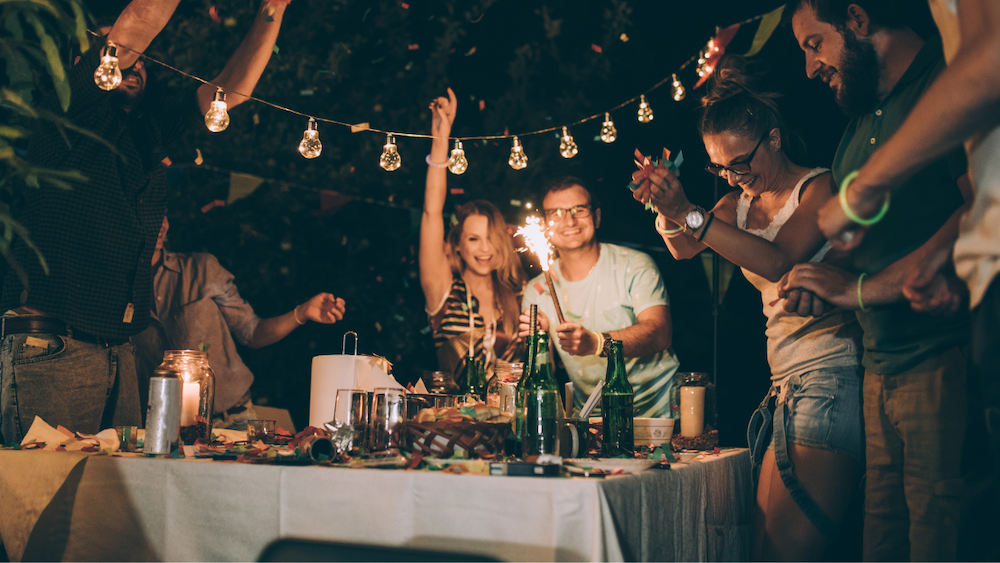 Getting to Know Skopje
A Quick Peek into Skopje
Welcome to Skopje, the capital city of Macedonia! Skopje is a city that is full of surprises.
It's a city that has a unique blend of cultures, history, and modernity.
You can find everything from ancient ruins to modern architecture, from traditional markets to trendy cafes and restaurants.
The city is surrounded by mountains, which makes it a perfect destination for nature lovers.
Skopje is a city of contrasts.
It's a city where you can find a mix of old and new, east and west, traditional and modern.
The city has undergone a massive transformation in recent years, with new buildings, monuments, and sculptures popping up everywhere.
You can't help but be impressed by the sheer scale of some of the projects, like the giant statues and the new bridge over the Vardar River.
Why Skopje for Your Birthday?
Skopje is a great place to celebrate your birthday as it offers plenty of options for entertainment, dining, and nightlife
You can spend the day exploring the city's many attractions, like the Skopje Fortress, the Stone Bridge, or the Old Bazaar.
If you're feeling adventurous, you can even hike up Mount Vodno and enjoy the stunning views of the city.
In the evening, you can head to one of Skopje's many restaurants and try some of the local cuisine.
North Macedonian cuisine is a mix of Balkan, Mediterranean, and Middle Eastern influences, and it's delicious.
You can try traditional dishes like ajvar, kebapi, or pita. And, of course, no birthday celebration is complete without a cake.
You can find plenty of bakeries in Skopje that make delicious cakes and pastries.
If you want to continue the celebration into the night, Skopje has a vibrant nightlife scene.
You can head to one of the city's many bars or clubs and dance the night away. The city has something for everyone, from trendy cocktail bars to underground techno clubs.
Planning Your Birthday Bash
So, you're planning to celebrate your birthday in Skopje? Great!
It's time to start planning the ultimate birthday bash that will leave you and your guests with unforgettable memories.
Here are some tips to help you plan the perfect party.
Choosing the Right Venue
The first step to planning a successful birthday party is to choose the right venue.
Skopje offers a variety of venues, from rooftop bars to cozy restaurants and everything in between.
Choose a venue that suits your personality and the type of party you want to throw.
If you're looking for a more intimate gathering, a private dining room in a restaurant could be perfect.
If you're looking to dance the night away, a club or bar might be more your style.
Make sure to book your venue well in advance, especially if you're planning to celebrate on a weekend or during peak season.
Also, consider the location of the venue and the transportation options available for your guests.
Deciding on the Menu
Food and drinks are an essential part of any birthday party.
When deciding on the menu, consider the theme of your party and the preferences of your guests. Skopje has a rich culinary scene, so you'll have plenty of options to choose from.
If you're planning a more formal party, a sit-down dinner with a set menu could be a great option.
If you're looking for a more casual vibe, a buffet or food station could work well.
When it comes to drinks, consider offering a signature Rakia cocktail or mocktail that reflects your personality or the theme of your party.
You could also consider hiring a bartender to mix up some creative cocktails for your guests.
Daytime Adventures in Skopje
Looking for some fun daytime activities to celebrate your birthday in Skopje?
Look no further! Skopje offers a variety of exciting adventures to keep you and your friends entertained all day long.
Exploring the Old Bazaar
The Old Bazaar is a must-see destination in Skopje.
It is one of the oldest and largest marketplaces in the Balkans, with over 30 mosques, several caravanserais, and many other historical landmarks.
Take a stroll through the narrow streets and alleys, and you'll find yourself surrounded by traditional Ottoman architecture and charming shops selling handmade crafts, jewelry, and souvenirs.
Don't forget to stop by the famous Suli Han and Kapan Han, two of the most iconic caravanserais in the bazaar.
Visiting the Skopje Fortress
The Skopje Fortress, also known as Kale Fortress, is a historic fortress situated on the highest hill in the city center.
It offers breathtaking panoramic views of the city and the Vardar River.
Take a walk along the walls of the fortress and imagine what life was like in medieval times.
You can also visit the museum inside the fortress, which showcases the history of Skopje and the fortress itself. Be sure to bring your camera for some amazing photo opportunities!
Some Food and Drink to Try
Taste the Local Cuisine
Skopje is a foodie paradise, and your birthday celebration is the perfect opportunity to indulge in local cuisine.
Some must-try dishes include Sarma (cabbage rolls stuffed with meat and rice), Kebapi (grilled meat sausages), and Tavche Gravche (baked beans with smoked meat).
Don't forget to try the famous Macedonian cheese, Kashkaval, which is often served in salads or as a side dish.
Sip on Macedonian Wines
Macedonia is known for its high-quality wine, and Skopje has plenty of wine bars and wineries to choose from.
Some popular local wines include Vranec, a full-bodied red wine, and Temjanika, a white wine with floral notes.
You can also try Rakija, a traditional Macedonian brandy made from grapes, plums, or other fruits.
When it comes to drinks, Skopje also has a thriving craft beer scene. Check out some of the local breweries, such as Temov, Skopsko, and Beronja, for a refreshing birthday brew.
No matter what you choose to eat or drink, make sure to raise a glass to another year of life in Skopje!
You can also celebrate your birthday by doing a wine tour and tasting some local wines.
Experiencing Skopje's Nightlife
From trendy bars to pumping nightclubs, look no further than the city's vibrant nightlife scene!
Top Bars to Visit
Start your night off right at one of Skopje's top bars. Here are a few of our favorites:
Soul Kitchen – This cozy bar (& restaurant) is known for its great atmosphere and friendly staff. With a wide selection of finger foods, beers, wines, and cocktails, you're sure to find something to suit your taste.
Heart Bar – If you're looking for a more upscale experience, head to Heat. This chic bar is the perfect place to sip a craft cocktail and mingle with Skopje's beautiful people.
(Any) Kafana – For a taste of traditional Macedonian culture, stop by any random Kafana. These traditional lively bars features live folk music and a menu of delicious local dishes.
Nightclubs Worth Your Dance Moves
Ready to dance the night away? Check out these top Skopje nightclubs:
Colosseum Club – With multiple dance floors, a VIP area, and a killer sound system, Colosseum Club is the ultimate party destination. Get ready to dance until dawn!
Mint Club – This sleek nightclub is known for its high-energy atmosphere and world-class DJs. Grab a drink and hit the dance floor for an unforgettable night out.
Club Epicentar – Looking for a more laid-back vibe? Club Epicentar is the perfect spot to chill with friends and enjoy a few drinks. With a spacious outdoor terrace and a menu of tasty snacks, it's the perfect place to unwind after a long day.
No matter where you end up, Skopje's nightlife scene is sure to make your birthday one to remember. So grab your friends, put on your dancing shoes, and get ready for a night of fun and adventure!
Wrapping Up Your Skopje Birthday Experience
Congratulations, you made it through your birthday in Skopje!
You've had a blast exploring the city, trying new foods, and indulging in exciting activities.
Now it's time to wrap up your birthday experience with some final touches.
First, don't forget to capture some memories of your time in Skopje.
Take some photos of the city's stunning architecture, beautiful landscapes, and your favorite moments.
You can even create a scrapbook or photo album to remember your birthday celebration in Skopje for years to come.
Next, treat yourself to a relaxing spa day or massage to unwind after all the excitement.
Skopje has plenty of spas and wellness centers where you can rejuvenate your body and mind. You deserve it!
Finally, end your birthday celebration with a delicious dinner at one of Skopje's top-rated restaurants.