If you're visiting Skopje soon, you may know that the city is situated on the River Vardar. And if you're looking for things to do in Skopje, you may be wondering if it's safe to swim in the river.
The short answer is no, you cannot swim in the Vardar river in Skopje. It's extremely polluted and not at all safe for swimming.
So, if you're looking to cool off with a swim while you're in Skopje, you'll need to find another spot, such as Lake Matka in the Matka Canyon perhaps, which is relatively much cleaner and safer.
However, there are plenty of other activities to do near the river!
In this blog post, we'll give you an overview of the Vardar river, what kind of activities you can do near it, and why swimming in it is not allowed.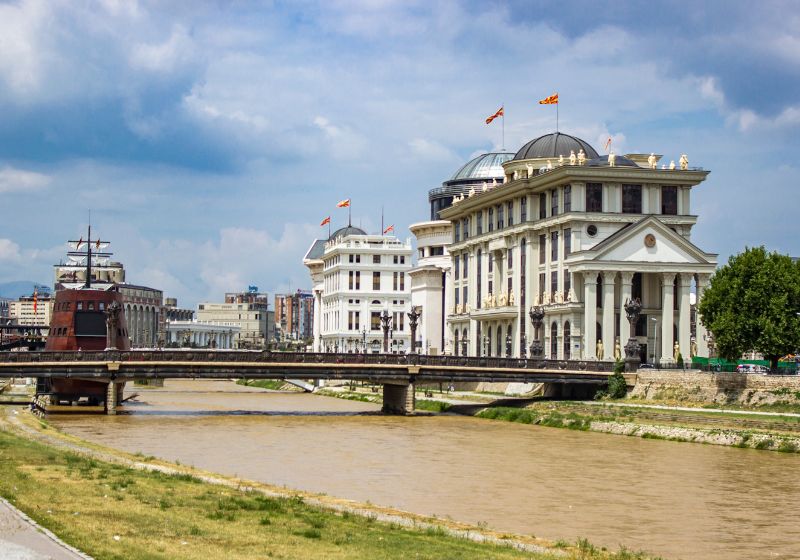 Should You Swim in Vardar?
The Vardar river starts from the town of Vrutok, a few kilometers southwest of Gostivar in North Macedonia, and flows its way down and through Skopje before emptying into Greece.
According to Wikipedia, it's approximately 388 kilometers long, making it the longest river in North Macedonia.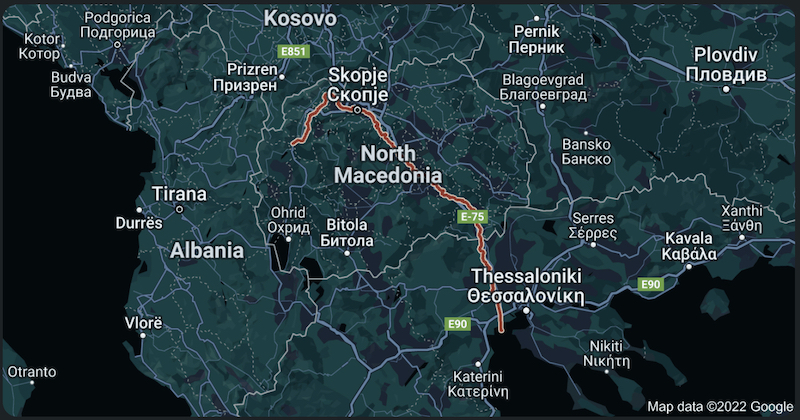 Unfortunately, swimming in the Vardar river is not allowed because it is seriously polluted.
Water pollution is a big problem in Skopje, and the city has been working on cleaning up the Vardar river for many years, to no avail.
Until the water quality improves, swimming in the river is not safe.
The Macedonian Ministry of Environment regularly tests the water quality and publishes the results online, and the most recent results show that the water quality is poor in most sections of the river.
There are also a lot of sewage discharge pipes that empty into the Vardar river. This means that the water is potentially contaminated with human waste.
Swimming in contaminated water can lead to gastroenteritis, skin infections, and other health problems.
There are also many items in the water that can hurt you, such as sharp objects, glass, and metal cans.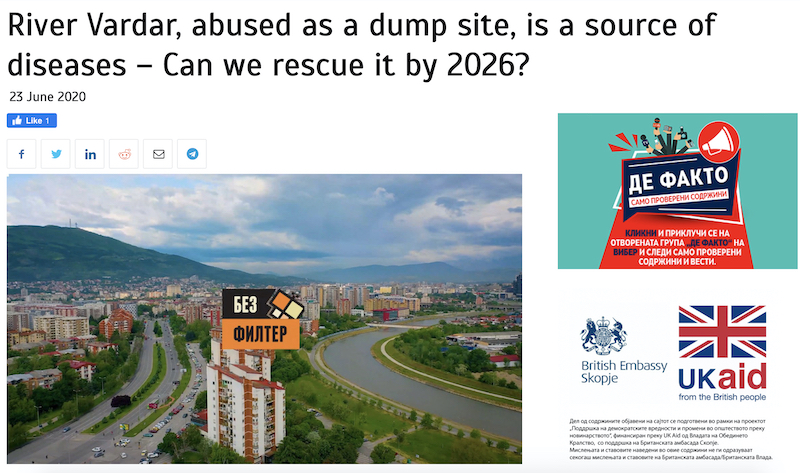 Can You Fish in the Vardar River?
Legally, fishing is allowed in the Vardar river, but again, due to its high level of contamination, I would not recommend it, especially if you're fishing from the Skopje river banks.
Maybe elsewhere along its way to Greece would be a more ideal spot for a little bit of fishing.
---
---
So no, to answer your question… The Vardar river is not swimmable, and if you're visiting, I would highly recommend you stay out of the water and on dry land.
With that said, there are still plenty of ways to enjoy Vardar and the city of Skopje.
Whether you're looking to eat, relax with a coffee or get active with a walk or bike ride, the Vardar river is there for your enjoyment, just not swimming.