Is Ohrid safe for tourists? This is a question that many people who are looking to visit one of North Macedonia's main tourist attractions are asking lately.
The answer is yes, Ohrid is safe for tourists. There is no reason to avoid this beautiful city simply because of safety concerns.
In this article, we will explain why Ohrid is safe for tourists and provide tips on staying safe while you are there.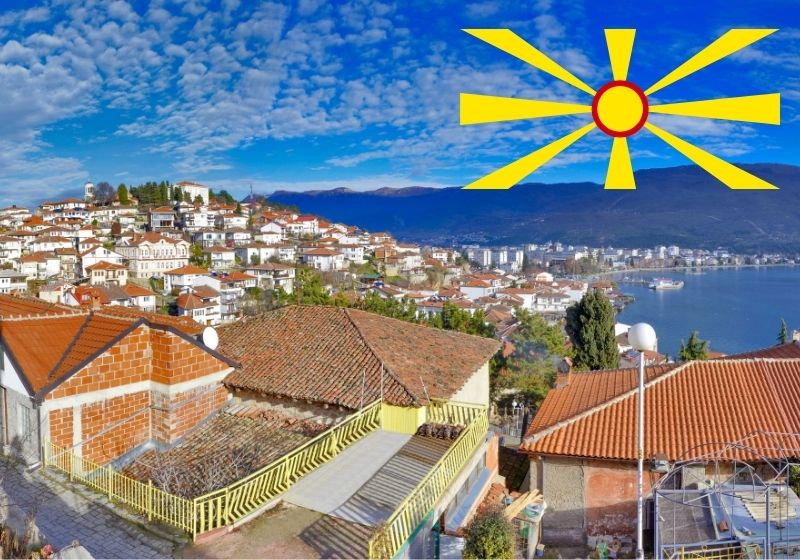 Where is Ohrid?
Ohrid is a small city in North Macedonia. It is located on the shores of Lake Ohrid. The city is known for its beauty and history, commonly called the Pearl of The Balkan.
Ohrid was once the capital of the First Bulgarian Empire.
Today, the town is a popular tourist destination where you can enjoy breathtaking sightseeing, shopping in the bustling tourist streets, delicious food in the many restaurants around the main tourist areas, and a refreshing dip in the lake during the hot summer months.
Skopje, the capital of North Macedonia, is about three hours away from Ohrid by car and up to 4-5 hours by bus.
While a regular bus trip would usually be shorter than that, most buses stop in various locations throughout the country for sightseeing, which prolongs the journey.
How Safe is Ohrid?
Ohrid is a very safe city.
The crime rate is low, and there is no reason to be concerned about your safety while you are there.
However, as with any city, some areas are always safer than others. Therefore, while in Ohrid, stick to well-lit and busy areas when you are out at night to ensure your safety at all times.
In general, the things that usually attract tourists, such as famous historic sites, shopping areas, and restaurants, are situated in the town's center where the streets are well-lit, so there's no need for you to venture out unless your accommodation is further away or you are attending a concert or an event that might be held in one of the town's surrounding villages and beaches.
In this case, make sure to have reliable transportation booked in advance, to avoid long walks on dark roads and individuals who may try to take advantage of you and charge you high rates to take you to your destination.
Additionally, while even crimes of opportunity such as pickpocketing are low in Ohrid, it's always a good idea not to leave your belongings unguarded in busy public places, have your bags zipped and closed at all times, and don't flash expensive items excessively.
If you follow these simple safety precautions, you will have no problems staying safe in Ohrid.
Beware of Tourist Scams in Ohrid
While you are not likely to fall victim to a violent crime in Ohrid, the city has somewhat of a reputation when it comes to tourist scams.
Therefore, when visiting Ohrid, make sure to book your stay with a reputable landlord/hotel, as the city is known to attract a large number of visitors, especially during the summer months.
As such, opportunistic individuals or establishments may be looking to take advantage of unsuspecting visitors through double bookings, false advertisements, etc.
To make sure your accommodation is secure and up to standards, always read reviews and ratings before booking your stay. This can help you gauge the quality of service, cleanliness, and overall experience that past guests had.
Avoid sorting out your accommodation while you are already in the city, as hustlers might take advantage of you not knowing the area and try to rent out substandard or overpriced lodgings that are far away from the city's center and will result in maximized travel times and missing out on sightseeing opportunities.
Furthermore, you may meet people who present themselves as guides who will offer you tours around the city, sometimes at exorbitant prices. While some of these guides may be legitimate, it's important to be cautious.
Here are a few tips to keep in mind:
Always ask for credentials: A legitimate tour guide should have identification and credentials from a recognized tourism board or agency. Don't be afraid to ask to see these before agreeing to any tour.
Research online: Look for reputable tour companies online before you arrive. You can read reviews and compare prices to ensure you're getting a fair deal.
Negotiate: If you decide to go with a local guide, don't be afraid to negotiate the price. If you are going with a group of people, prices may be more approachable.
Group tours: Consider joining group tours offered by established travel agencies. These often provide a more comprehensive tour and are typically more cost-effective.
Additionally, fake tour guides are also active in tourist areas, such as the Old Town, the Ancient Theatre, and around Lake Ohrid.
These individuals may approach you with enticing offers to show you hidden gems and local secrets of the city and tell you more about the history of the area.
However, they often lack professional training and proper licensing and will sometimes ask for additional payment mid-way in order to continue the 'tour,' which is why it's important to stay alert and cautious.
What is The Crime Rate in Ohrid?
The crime rate in Ohrid is very low.
Incidents of illegal activities, such as theft, violence, or vandalism, are relatively rare, and one can go as far as to say that these serious offenses are primarily targeted and rarely opportunistic.
Therefore, there is no reason to be concerned about your safety while you are in the city.
Additionally, the police in Ohrid are visible, especially during busy summer months, and there is a strong presence of safety throughout the city at all hours of the day and night.
What About Domestic Terrorism?
There is always the concern of terrorism when traveling to any new city, and knowing the political tension in North Macedonia, one may be worried a bit more than usual.
However, Ohrid is not a target for any terrorist groups, and the city has never experienced an incident of domestic terrorism before, and it's not considered to be at risk.
Therefore, you can rest assured that you are safe from terrorism when you visit Ohrid.
What is The Political Situation in North Macedonia?
North Macedonia is somewhat known for its turbulent history, and the political situation in the country can be tense; however, it's currently stable, and there is no reason to be concerned about your safety while staying in the country.
While there have been some tensions between the Macedonian government and the ethnic Albanian population, which makes up approximately 25% of the country's population, these often revolve around issues such as language rights, political representation, and cultural recognition.
Therefore, tourists are not typically affected by these tensions; however, it's advisable to avoid areas of protests if there are any while you're visiting the country, as they can sometimes turn violent.
Tips for Staying Safe in Ohrid
– Stick to well-lit and busy areas when you are out at night.
– Do not leave your belongings unguarded in public places.
– Keep your bags zipped and closed at all times.
– Be aware of your surroundings.
– Keep your valuables close to you and do not flaunt them in public.
– Do not accept rides from strangers.
– Book your stay with a reputable landlord/hotel to ensure your accommodation is secure and up to standards.
– Always ask to see credentials when approached by local guides with various offers for learning more about the city.
What is The Overall Opinion From Tourists of Ohrid?
The overall opinion of Ohrid is positive.
People who have visited the city generally enjoy their experience and find it to be safe.
If you are planning a trip to Ohrid, you can rest assured that you will be safe during your stay.
---
---
So there you have it, everything you need to know about safety in Ohrid.
As you can see, there is no reason to avoid this beautiful city.
Just be aware of your surroundings and follow the tips we have provided, and you will have a safe and enjoyable trip.
If you follow these simple tips, you will have no problems staying safe during your visit to Ohrid.
Enjoy your time in this beautiful city! North Macedonia is such an underrated travel destination with so much to offer tourists!